Chisel Premium Features
Learn about the advanced features exclusively available on your premium plan.
When you upgrade to Chisel's premium plan, you won't have to be concerned about losing your place. Regardless of the Chisel tools you are using, you may quickly navigate to the upgrade plan. This saves you time and ensures you won't miss a beat in your work.
One of the most significant advantages is that you can use premium features for free for the first 15 days without providing your credit card details. This is a great way to try out the tool and see if it meets your needs before committing to a paid subscription.
You will also be notified when the 15-day free trial ends so that you can take a final call.
Let us walk you through the benefits of the premium plan.
Access to additional makers
You can invite 5 makers to be a part of the workspace. Additional makers mean PMs can collaborate, co-author and edit together simultaneously with other teammates and view changes in real time. Read More on pricing and billing per maker.
Seamless Integrations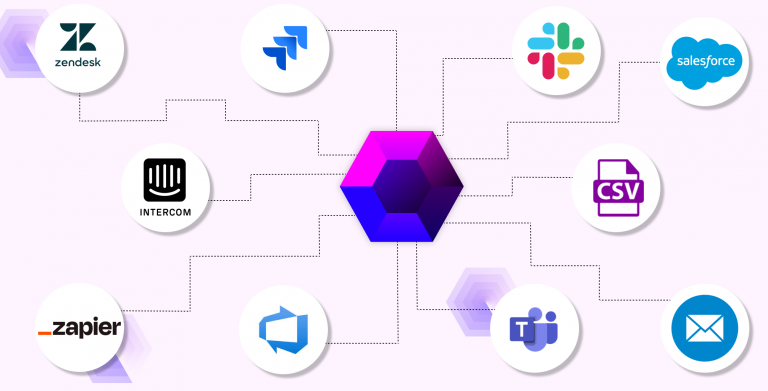 You can configure your Chisel roadmaps to synchronize with your repository on Jira and Azure DevOps. Other integrations such as Salesforce, Zendesk, Intercom, Slack and MS Teams help you to perfectly capture, collect and collate customer feedback, sales data, relevant tickets, ideas, keep the team aligned, etc. Read More to get an overview of Chisel's integrations.
Track customer feedback
The Feedback Portal is a curated space to gather all the ideas and feature feedback your customers give on the customer portal. Read More on the feedback portal.
More survey responses
With the premium plan, you can increase the number of survey responses you receive by up to 10,000. This could be helpful if you're looking for a large amount of feedback from your target audience. Read More on how to use user surveys.
Ability to archive & unarchive Features, Components, Releases and Ideas
When ideas, features and components are no longer relevant, however, you need to keep them for some time to refer back to them; the bulk arching feature comes into play. Read More on archive and unarchive tools.
Export Timeline data
Export and share the screengrab of the timeline data in PDF format with your stakeholders, teammates, or external members. Read More to export timeline data into PDF format.
Create Roadmap Reports
Your roadmap reports will show the roadmap progress update of the key features. Your detailed, rich roadmap report will give stakeholders and product teams an informed view of how things are against what the plan is. Read More about how to use Chisel's report-out feature.
Request team votes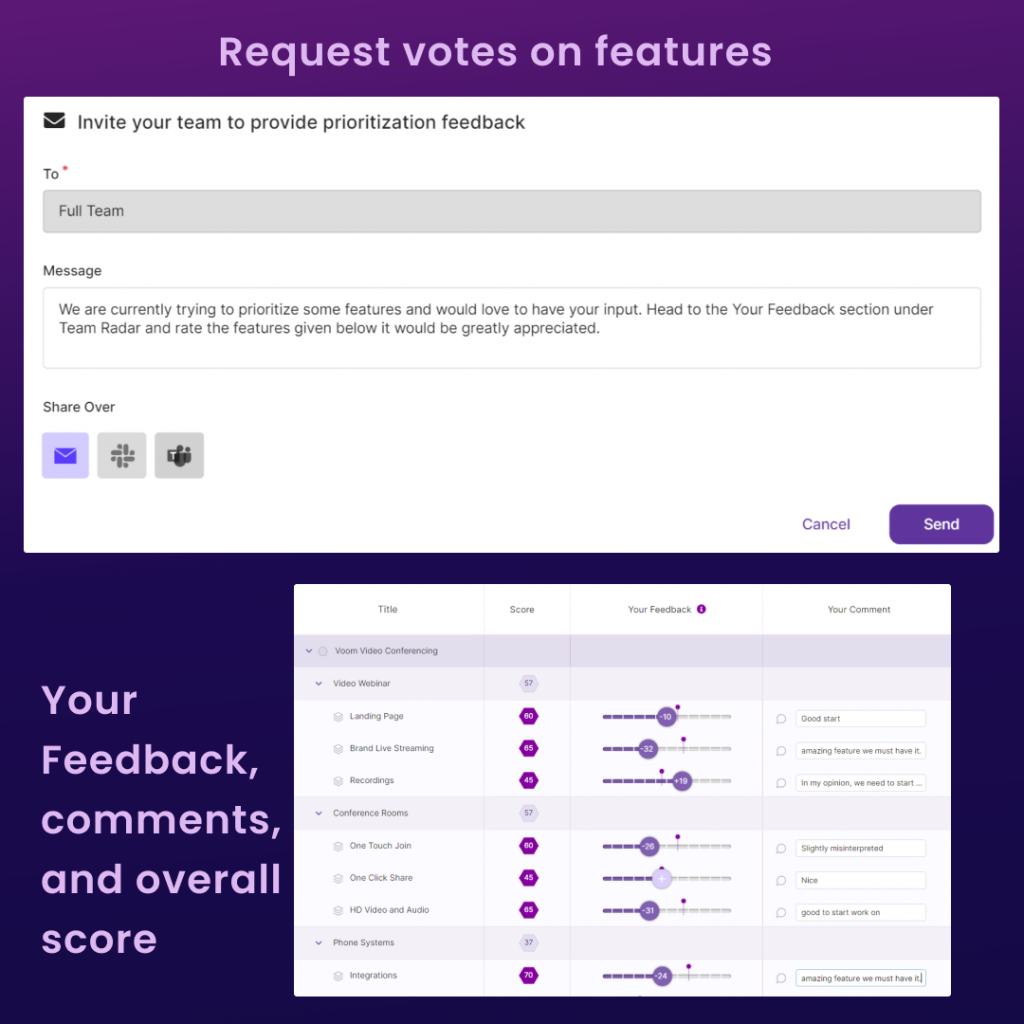 By requesting teams to vote on features, you can ensure everyone shares the same vision, values, goals and expectations and work toward it effectively and efficiently. Read More to learn about requesting team votes.
Give your feedback on features
You can give a score and comment on the feature, becoming a part of fostering a sense of belonging and commitment in the team. Read More to know how team members can quickly and easily share their opinions.
Create custom fields for Idea Box
You can create custom fields for Idea Box to capture that extra nugget of information, which you can use to evaluate ideas. Read More to know the process of adding custom fields.
Customize customer portal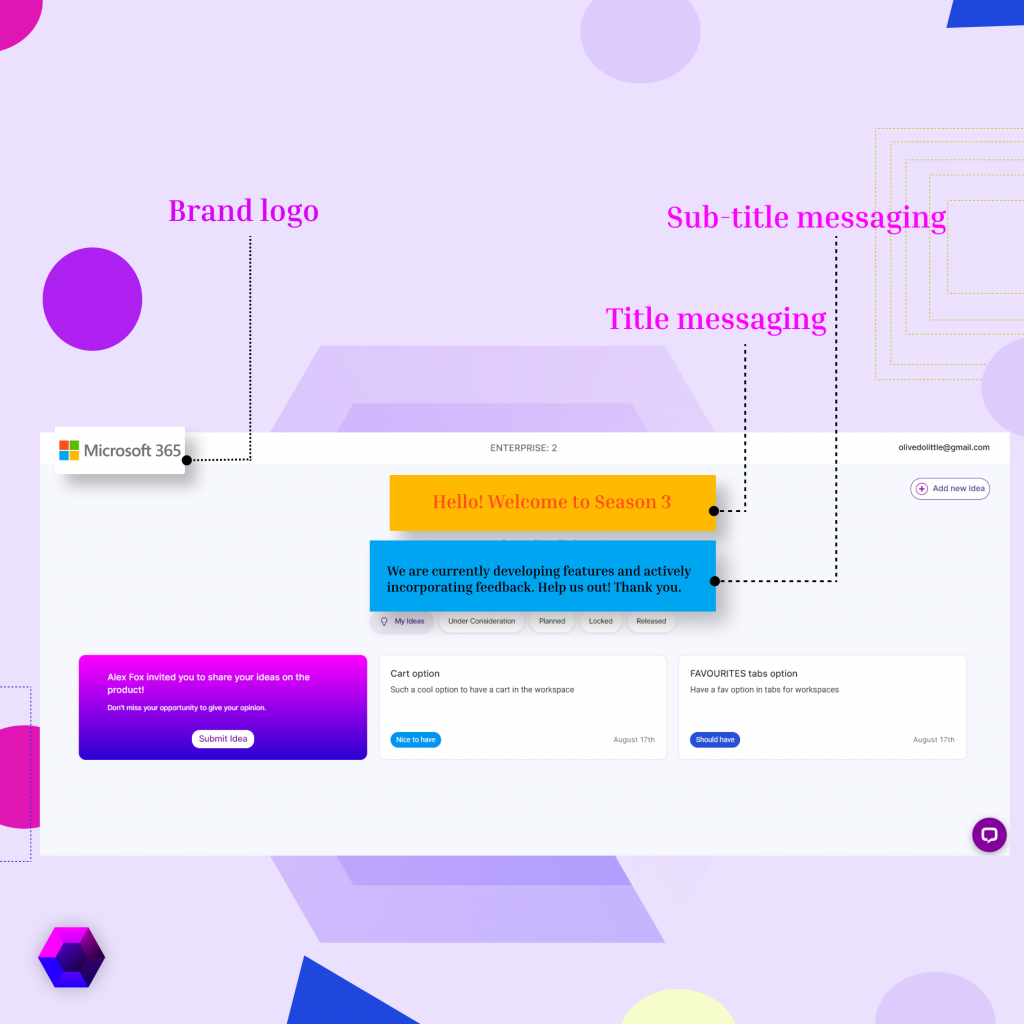 As a PM, you want to humanize every communication you have with your customers. You can personalize the customer portal using the brand logo and title messaging directly talking to your users.
Contact us to get this feature customized to your requirements at support@chisellabs.com
Create multiple workspaces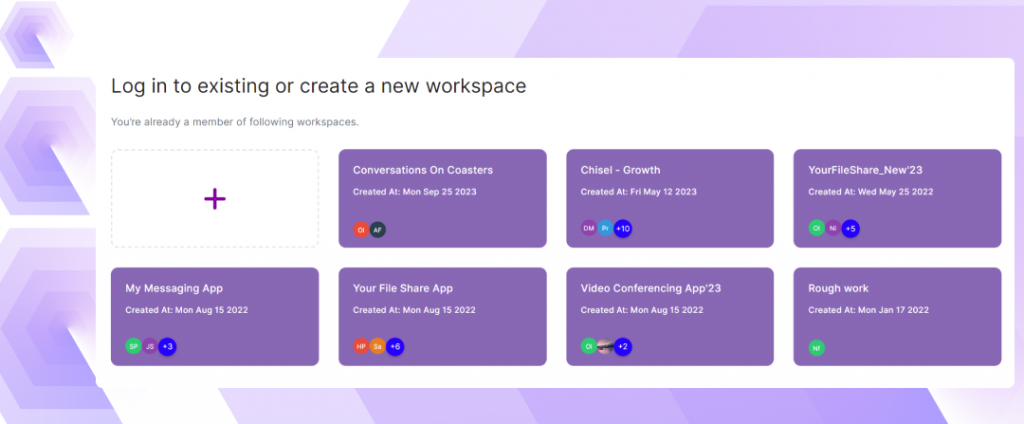 Use multiple workspaces when your organization has varied product offerings, unique user bases, and prioritization processes. Read More about working in multiple workspaces.
Premium User Guide
The pricing page gives you the most up-to-date information and an in-depth look into the workings of the features and functionalities available in the premium plan.
So why wait? Get started today and see how Chisel can help your business grow.
If you have any questions or need assistance, please don't hesitate to contact our team. Thanks for being a part of Chisel!