How to Sort and Filter Features
With the help of the sort and filter option, you can better analyze your features. Only essential and filtered items will be visible, making your work efficient.
Chisel has an option to filter your features. A 'Filter' option is displayed on the top-left side of the page/workspace.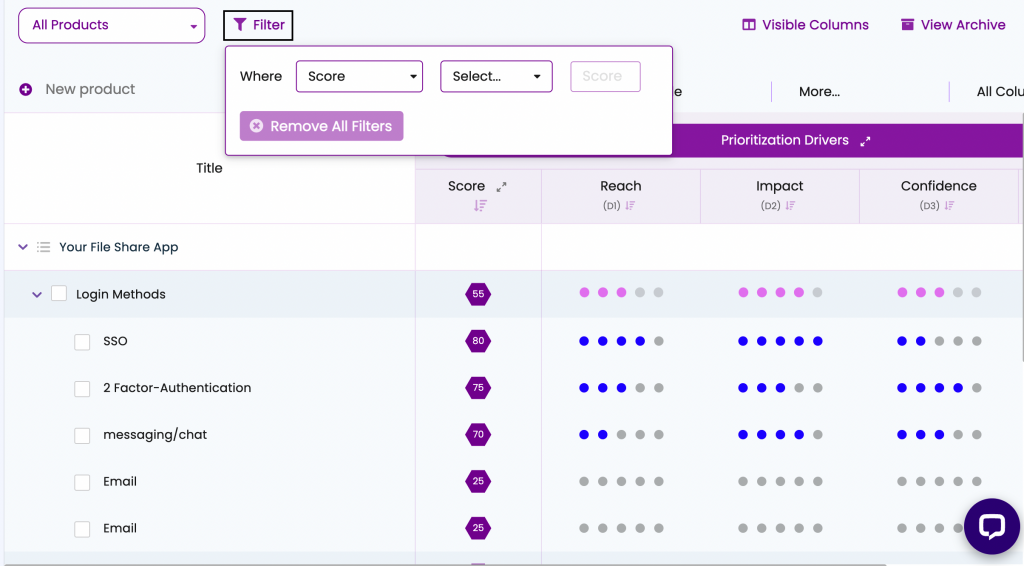 Once you click on it, a bar will appear with multiple options.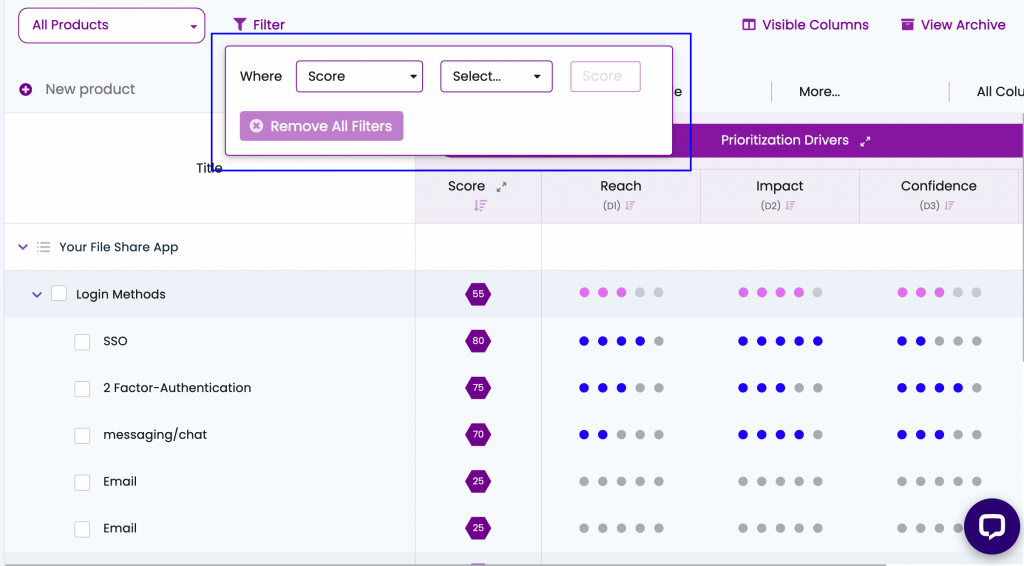 Here you will have to select between the two options.
The  'Score' button will display a list of options for you to select.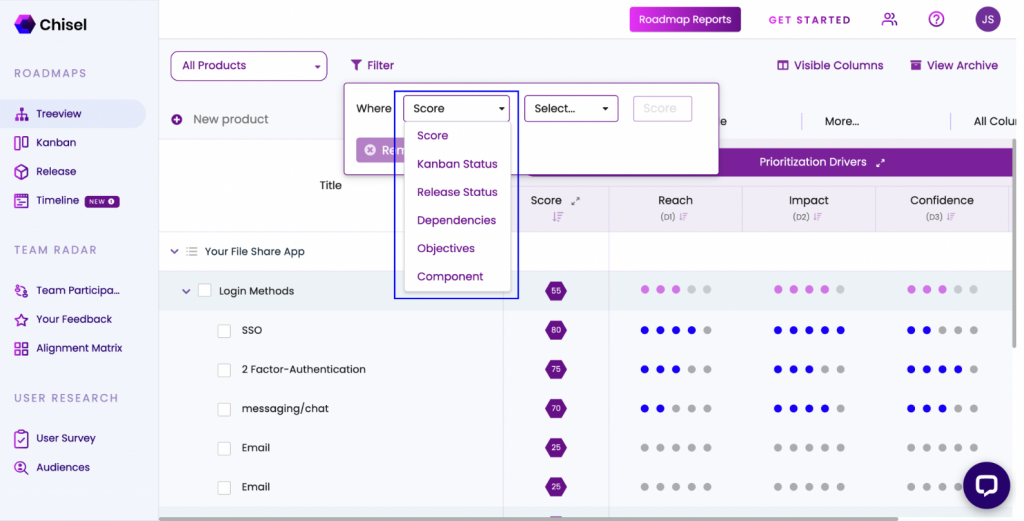 Select from the following options – 'Score,' 'Kanban Status,'' Release Status,' 'Dependencies,' and 'Objectives.' 
Now click on the 'Select' button and choose 'Greater than' or 'Less than.' These options are the scores/values you've assigned to the features, and Chisel will sort and filter out the options according to the value you put in the box.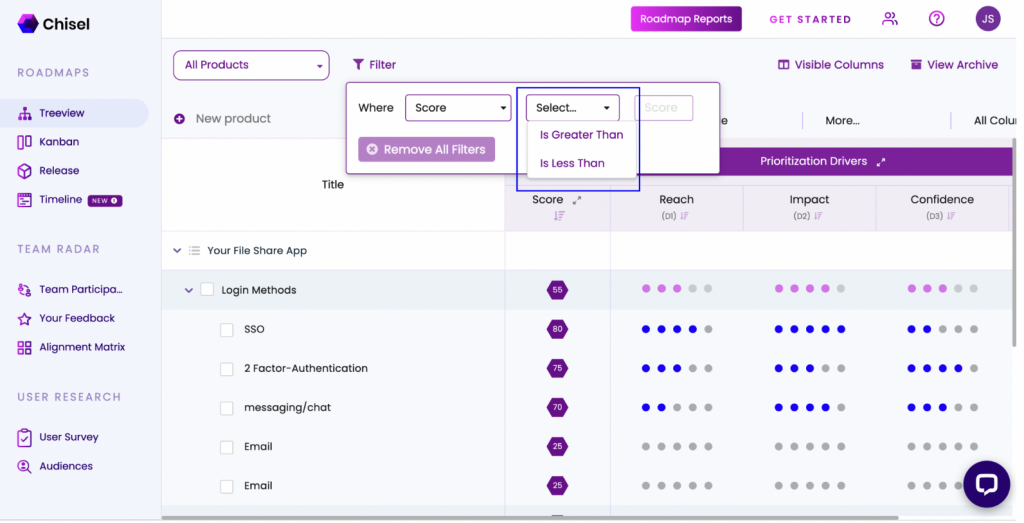 Every 'Where' option you select will display a different list of options you can choose.