Chisel Enterprise Features
See what's included in the Chisel Enterprise plan.
Chisel Enterprise plan grants you exclusive access to all the features of the Chisel Premium and much more. You get everything your organization needs to manage products well. Let's find out.
Multiple Feedback Portals
You get to create multiple feedback portals to get feedback on varying products and features or from different audiences on a singular feature/product.
Read More on creating and managing multiple feedback portals.
Private customer portal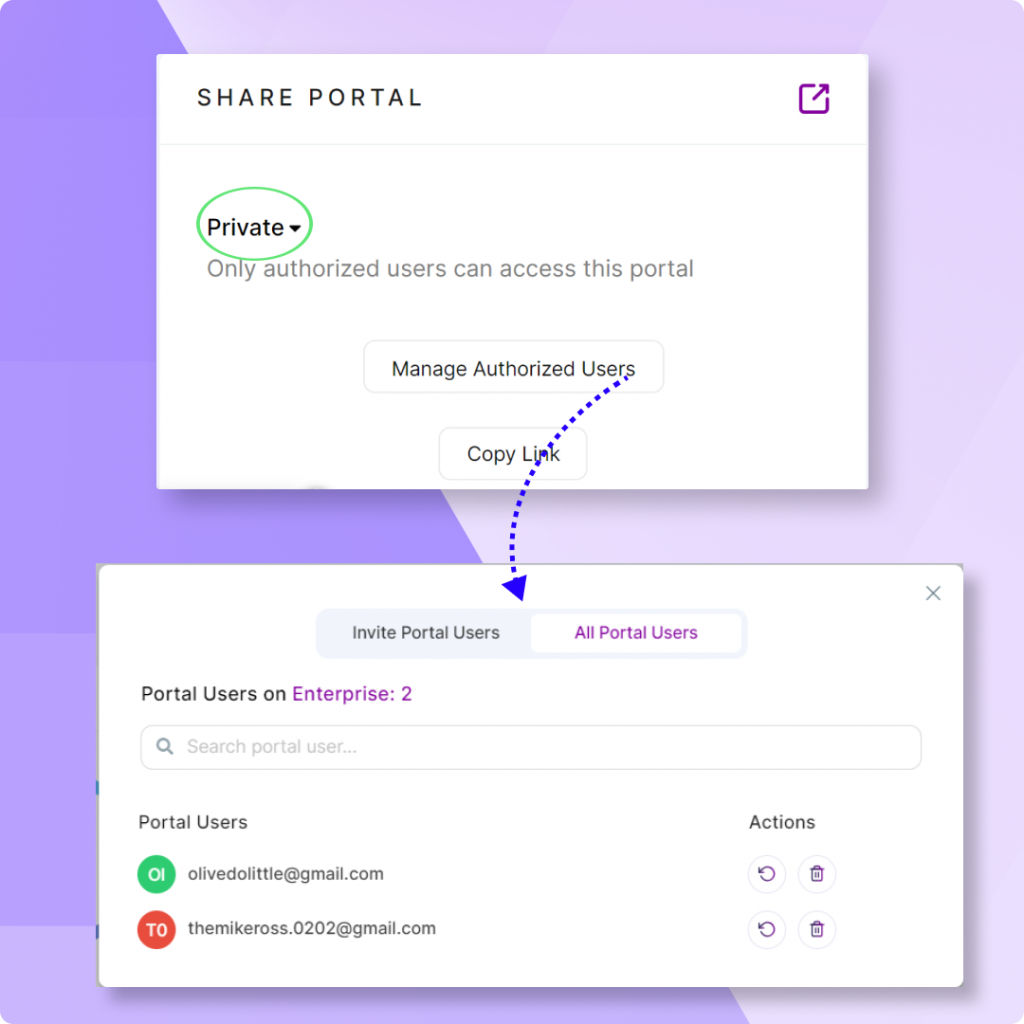 You can create an authenticated customer portal with access control only to a select few team members or stakeholders.
Read More on the actions to authenticate the customer portal.
Templates for ideas and feedback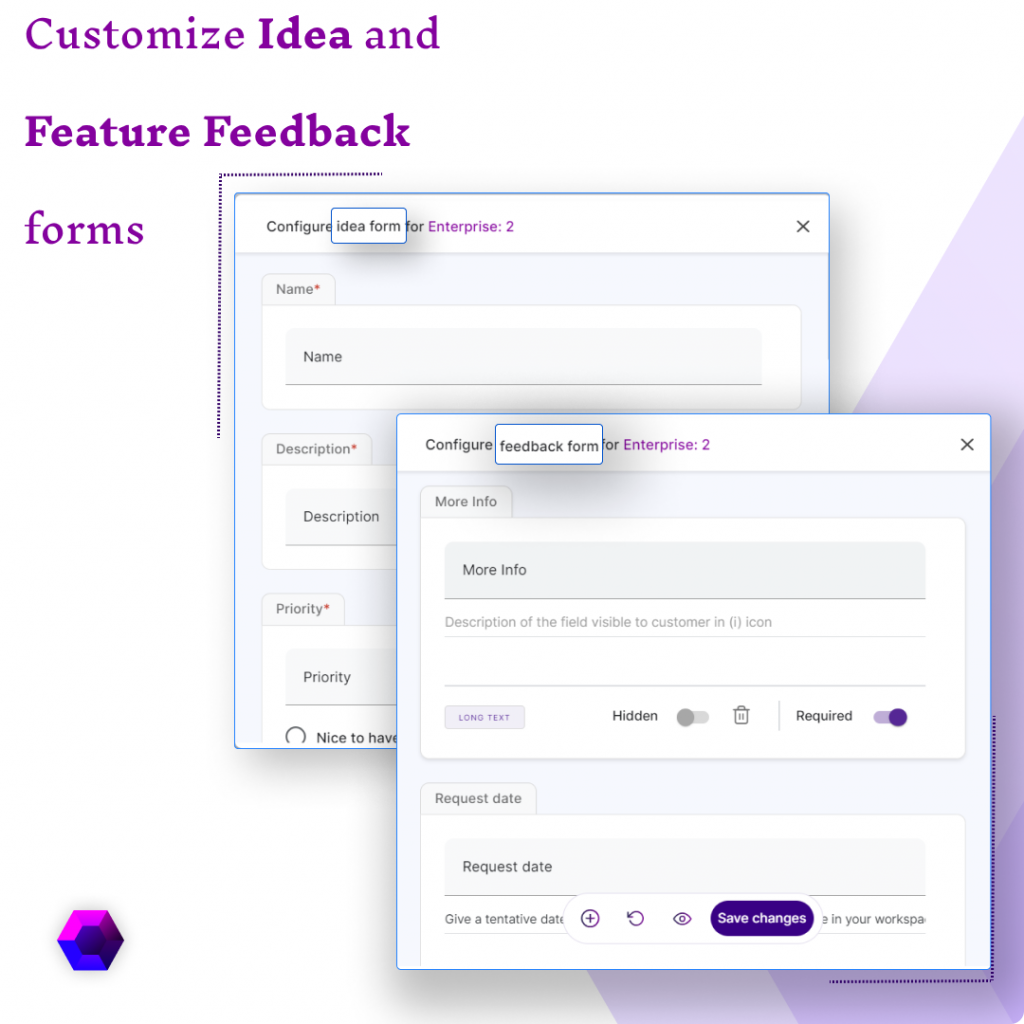 You can configure an idea and feature feedback form to get answers to specific questions you might want to ask your customers.
More high-quality survey responses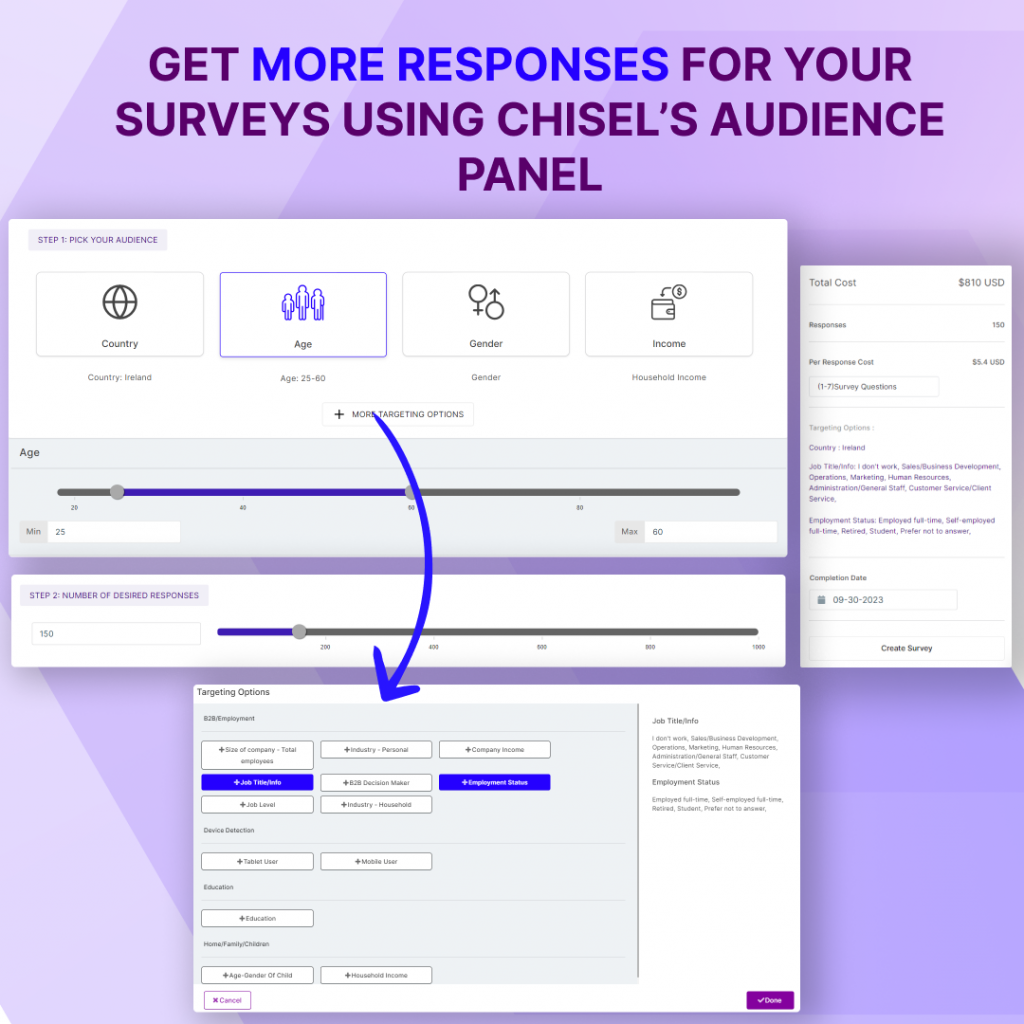 With the premium plan, you can increase the number of survey responses you receive by up to 100,000. This could be helpful if you're looking for a large amount of feedback from your target audience. When getting the right survey-takers to receive the feedback you need is challenging, opt for Chisel's audiences tool. You can add your requirements for the survey takers and leave the rest to us.
Read More to know the process of getting the survey responses.
Custom Configuration
You can customize Chisel to suit your needs as far as feasible. For further information, contact us at: info@chisellabs.com
Enriched Azure DevOps and Zendesk integrations
You can access the advanced ADO feature of importing your ADO nested hierarchies (parent/child relationship) (e.g., Epic–>Issue–>Task) into Chisel (e.g., Component–>Feature–>Subfeature) and additional Zendesk mapping configuration too.
Contact: support@chisellabs.com
Designated customer success manager
Our helpful support team will prioritize your support tickets and help you solve any issues arising when using Chisel to make your journey smooth.
Enterprise Guide
The enterprise page gives you the most up-to-date information and an in-depth look into the workings of the features and functionalities available in the enterprise plan.
Have Questions? Please get in touch via live chat in your Chisel workspace. We usually reply in under 30 minutes.