How To Use the Feedback Portal
Click on 'Feedback Portal' in the left navigation bar.
You will reach the PM portal, which is the product manager-facing portal.
PM Portal
A PM portal is where you can see the overviews of the ideas that customers have submitted.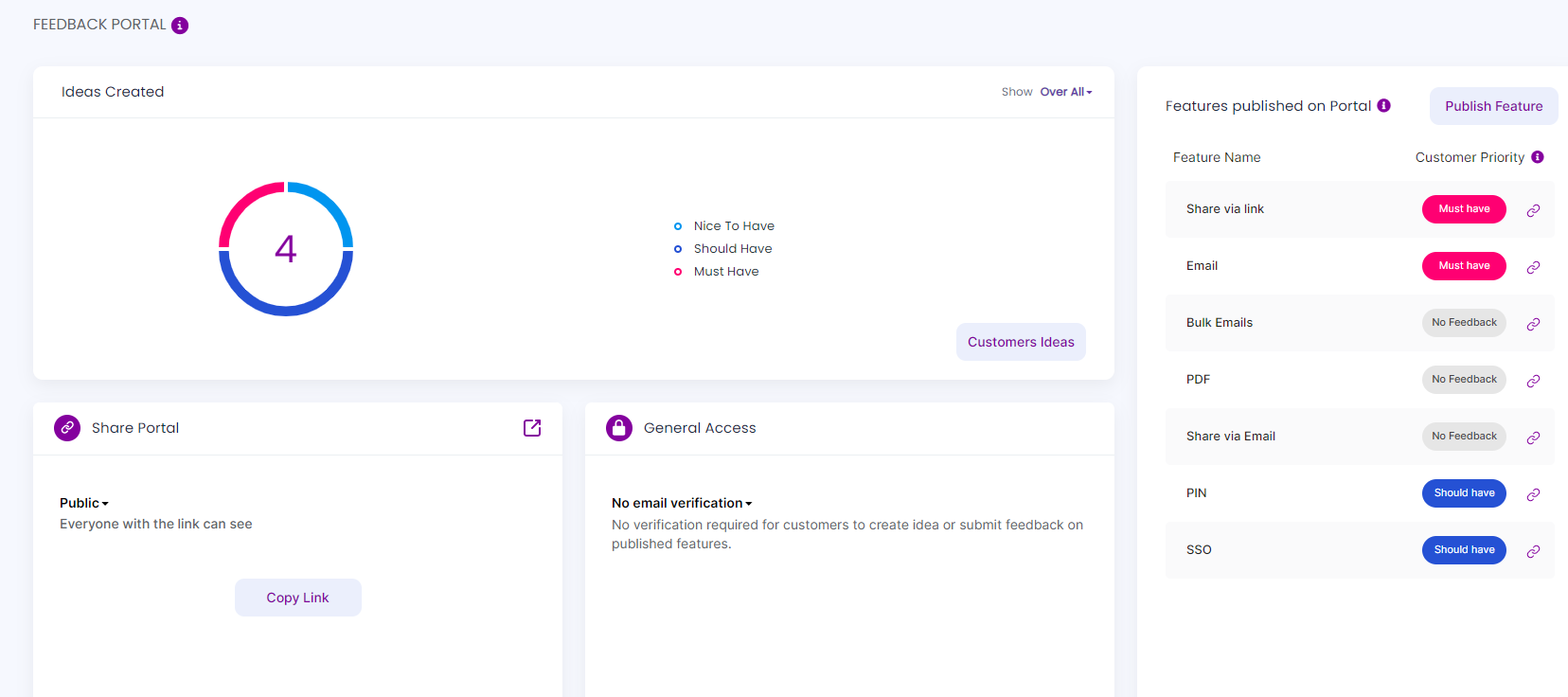 To begin with, you can view the number of total ideas your customers created in the 'Customers Ideas' box. Here click on the customer's ideas button.
You will land on the 'Idea Box' workspace. Here you can view all the relevant ideas given by your users. You can also filter your ideas by clicking on the 'Filter by ideas' option at the top right-hand corner.
Click on the expand button to filter either the 'workspace ideas' or the 'customer ideas.'
The 'Ideas Created' section is divided into three categories: Nice to have, Should have, and Must have. Here you can see the number of ideas created divided on basis of their importance.
In the 'Ideas Created' box, you can also hover over the expand icon and view the ideas created for 'This Month' or 'Overall.'
You can find the Share Portal section on the bottom left of the screen.
Share Portal
As the name suggests, the share portal lets you share the link with your customers. Simply click on 'copy link' to copy the link to the portal, which you can share with your customers.
Customer Portal
The link that you share with your customers will take them to the 'Customer portal' page. It is a user's space to submit their ideas.

Click on '+'(add button) and a box will appear.

Here customers need to give a title to their idea, elaborate it in the description box, and add their email id. They also need to give importance to the idea so that you, as product managers, can prioritize it accordingly.
Finally, click on the 'Submit Idea' button at the bottom.
Related Articles: