How to Use the Kanban Board View
Table of Content
====================================================
Chisel's kanban board gives teams the ability to plan out what features are being worked on and when in an agile manner. Once you add components and features through the treeview, working on them in the kanban view becomes simple.
Kanban Board Landing Page
Upon clicking the kanban board view on the left you will be placed on a screen with various categories for feature status shown on the top header and the various components that make up your product will be on the right of the screen.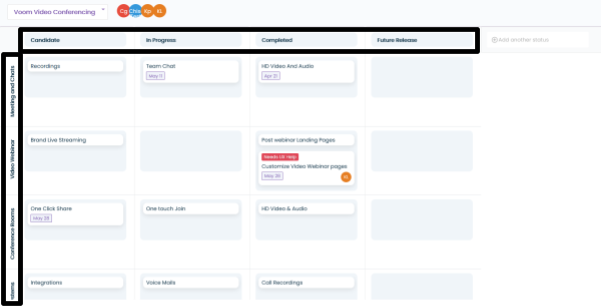 Any end dates for features, labels, and people working on the feature will be easily visible and displayed prominently on the kanban board.
If you want to swap the status for a specific feature or initiative all you need to do is drag the feature to a new status.
Clicking on a feature will result in the feature's side panel with the same functionality as the one in the treeview and the kanban view.
Adding a Status
You can add a status by clicking on the add new status button at the top next to all the current releases.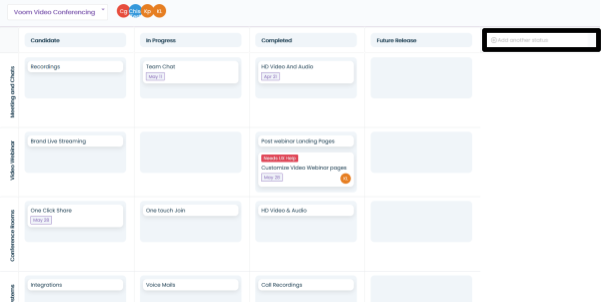 Once you do a text field will appear letting you type the name of the release. Once you choose a name click the "Add status" button and the release will be finalized.