Customize Idea Template for Feedback/Customer Portal
Having the ins and outs of an idea or feedback suggested by your customers or teammates helps you make a wise decision about how to approach that idea/feedback.
Chisel's Idea Template comes into action here! You can customize the template per your requirements, add the details and send it across!
Requirements:
You will need an Enterprise plan to avail this feature.
How To Customize the Idea Template?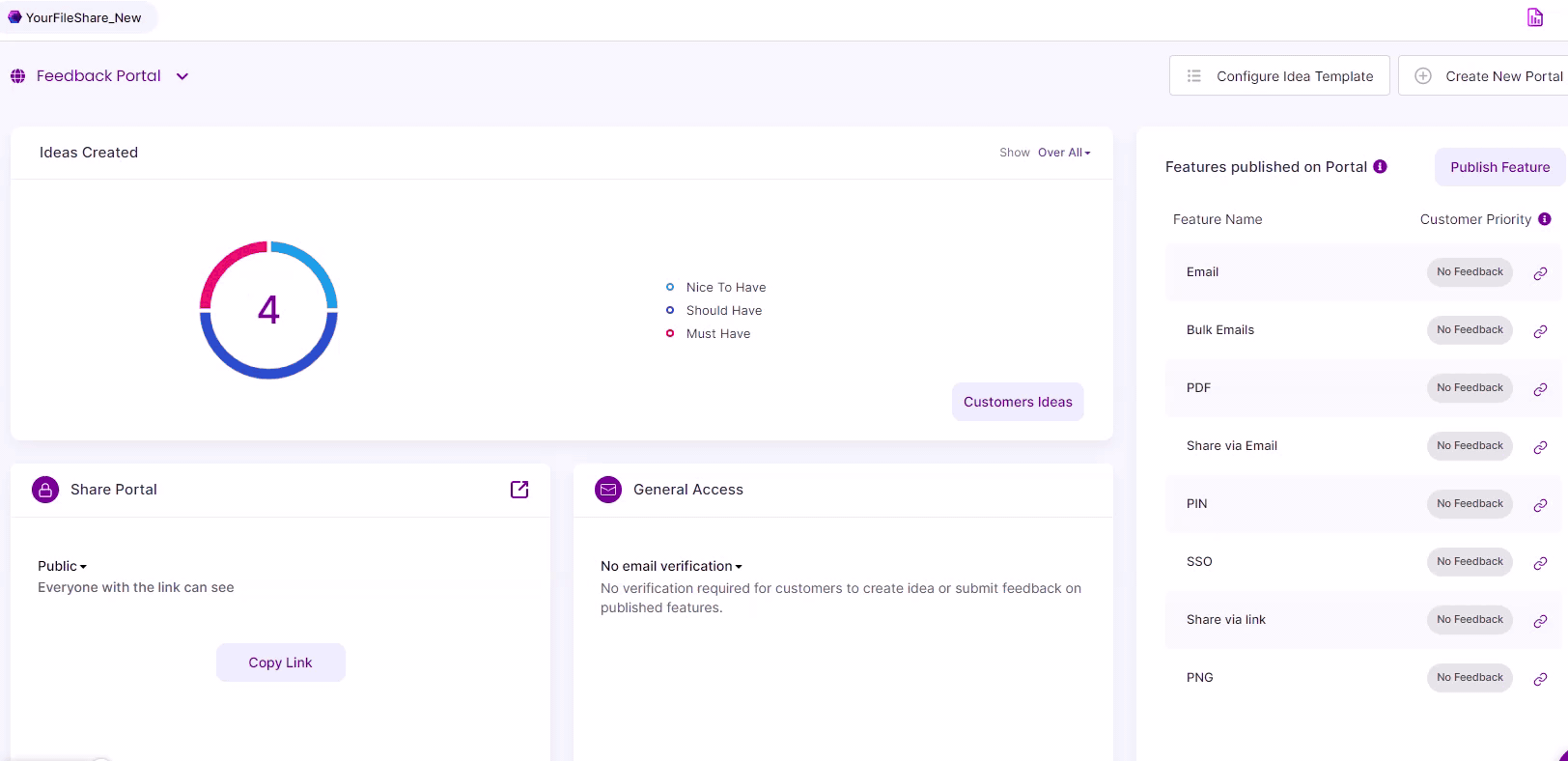 Go to the 'Feedback Portal'
Click the 'Configure Idea Template' button at the top right corner.
The Idea template already contains the fields such as name, description, email, etc. However, click the '+' icon at the bottom to add more fields.

Note: Remember to have the custom fields in your Idea Box. This helps to match the data from the fields in the Idea template with your Idea Box.

Search for the field, add the necessary options, and enable the 'Required' button if it's a must-have field.
If you enable the 'Hidden' slider in the fields, it means that that field won't be visible to your users.
If you made some changes to the template but wish to go back, click on the 'Discard changes' button.
Finally, click on 'Save Changes.'

Pro tip: Once everything is finalized, click 'Save changes.'
Clicking on the 'Preview' button will show you a copy of the form the end users will see.