Filtering Functionality in Idea Box
Sort and filter the ideas from various sources, as per their name, internal priority, and so on.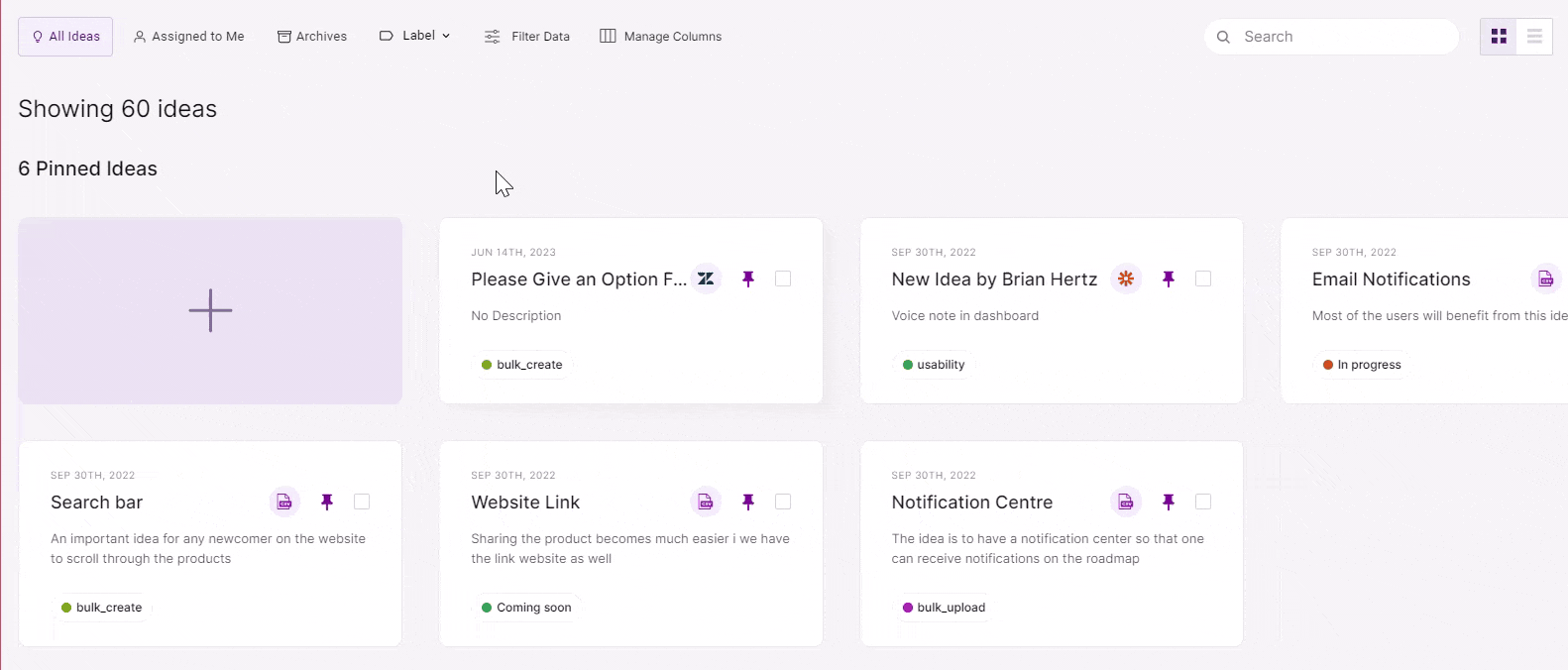 Go to Idea Box in the Product Feedback pillar.
Click on 'Filters' at the top left corner of your Idea Box.
Here, you will have multiple filtering options such as Name, Source, Internal priority, Organization, Assignee, linked feature, ranking, and so on.
Click on the filter and tick mark the checklist next to it.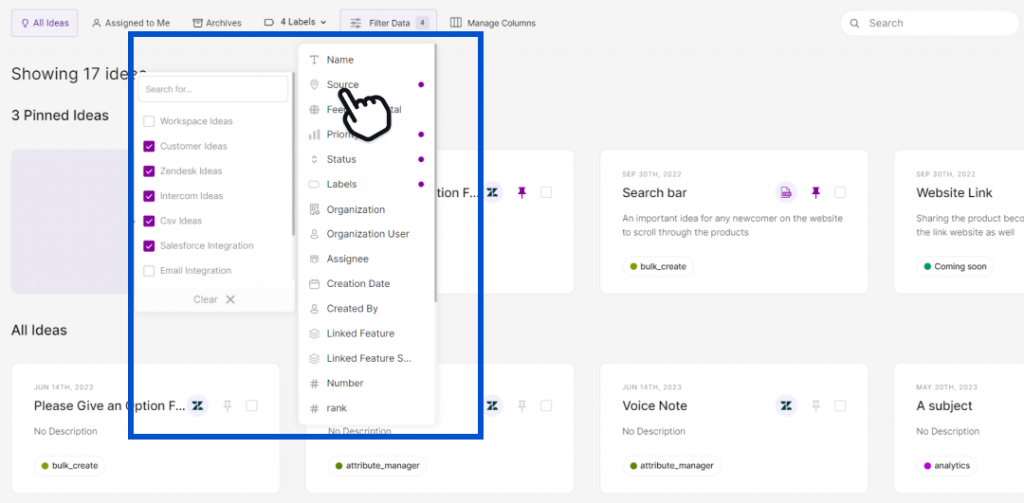 For example, click on the source and tick mark the ideas coming in from Salesforce, Zendesk, Intercom, and so on. For the 'Created At' filter, select 'before,' 'after,' and 'in the range,' follow it up by clicking on the date.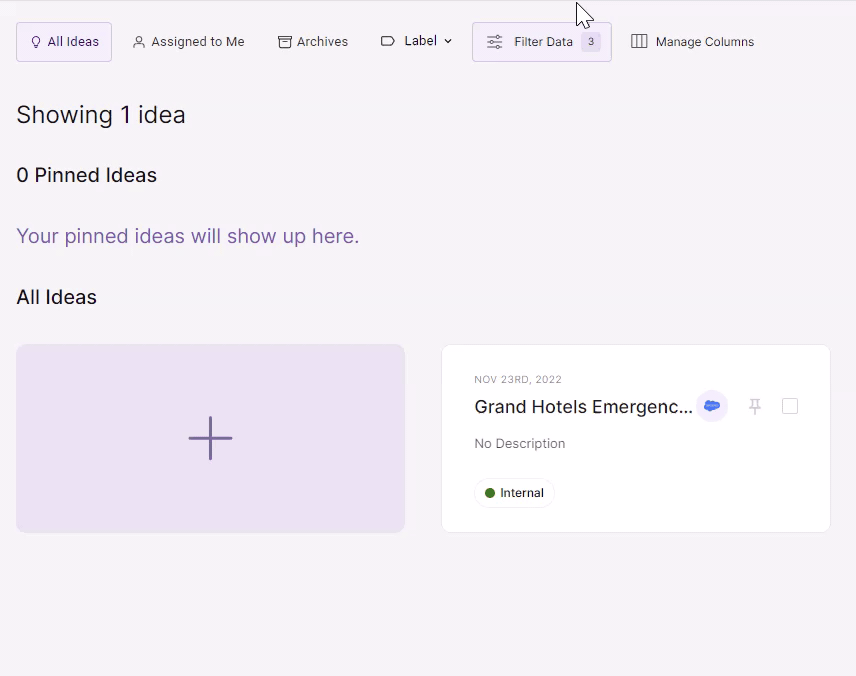 Click on the 'clear' button to erase all the filters and add new ones.