Defining Product Release
What Is a Product Release?
Product release is introducing a new product or new features to the market.
You can release a product in different ways.
For example, a company can announce its latest product launch on social media or create a drip campaign with email marketing to gradually introduce its new product to customers.
The main goal of a 'release' is to mark the date for the product releases so that you don't miss out on them.
Chisel lets you add feature and product release cycles to your workspace. Let's find out how you can do it.
How to Add/Remove or Customize Product Releases?
In the treeview section, go to the 'Schedule' tab.

Expand the 'Release' tab. A side panel with all release information will appear.
You can view all your current release cycles here.
Customize your release cycle by clicking on the '+Add another release' button.


Add your 'release title' in the given box and then click on the 'Add release' bar at the end to save the releases.
To hide your release, simply toggle off next to the release cycle you wish to hide.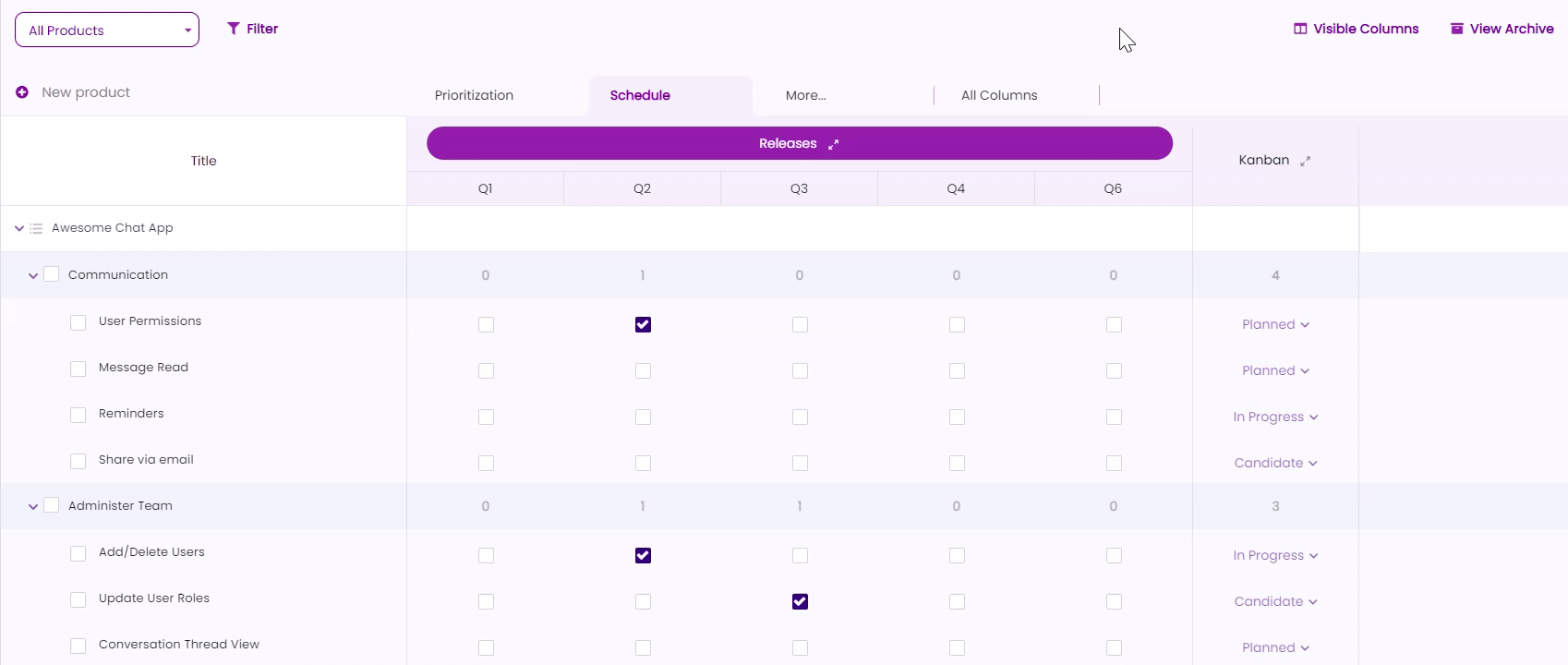 Click on the 'Delete' button next to the release to delete it.