Learn How to Setup and Use Releases
Now that you have features and components, it is important to be able to track their progress.  One such view for this is the release view.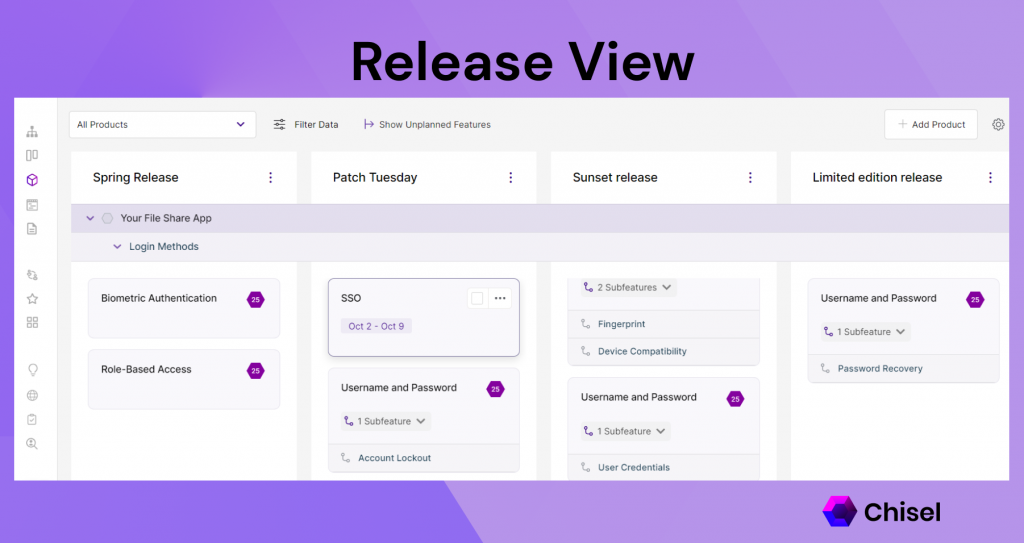 The release view helps you track and plan which features are going to be released alongside each other.
The columns of the release view correspond to the various releases that you have.

In order to add a release, simply click on the "Add Release" button located to the right of the release that you have. 
Once you do a text field will appear, letting you enter the name of the release.  After you have chosen a name for the release, simply hit Enter.
Moving features between releases is really straightforward. In order to move a feature from one release to another, simply drag and drop the feature to a different release.
Congratulations! You can now plan and track when your features are being released.