Share the timeline view with team members, stakeholders & customers
Say you've prioritized and planned the feature timelines and get a request for a bird's eye view of the features and their dependencies from team members, external stakeholders, customers and other prospects.
We recommend using the save and share timeline view tool to share the progress with your teammates and stakeholders to keep them well-informed about where the product is headed.
Filter and Save the Timeline View

In the Timeline view, filter the data using the filter tool at the top left of your screen
Here, filter the features as per their score, statuses, and other factors.
Once you filter out all the necessary data, you can expand the 'Views' tab to view all the options.
Click on 'Save view' to save your existing view with the latest changes.
However, if you wish to add a new view, click on 'Save as new view.' This will allow your existing view to be saved as a new view with the latest changes.
If you wish to discard the latest changes, hit the 'Discard changes' button.
All the views will be visible in 'My Views.'
Rename, Duplicate and Delete a View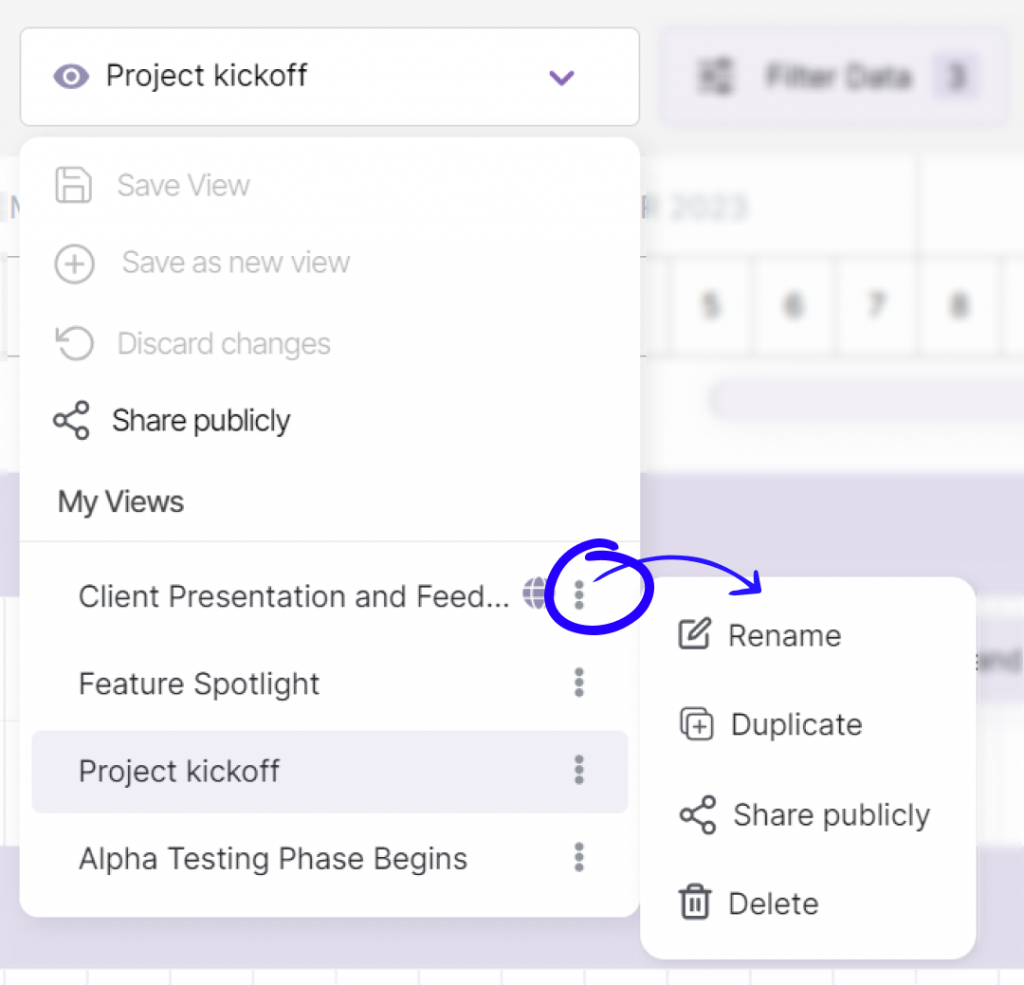 In your saved view list, additional options exist for renaming, deleting, and duplicating the view.
Note: Changes you make to a particular view will also be reflected for everyone with access to the view.
Toggling Between Views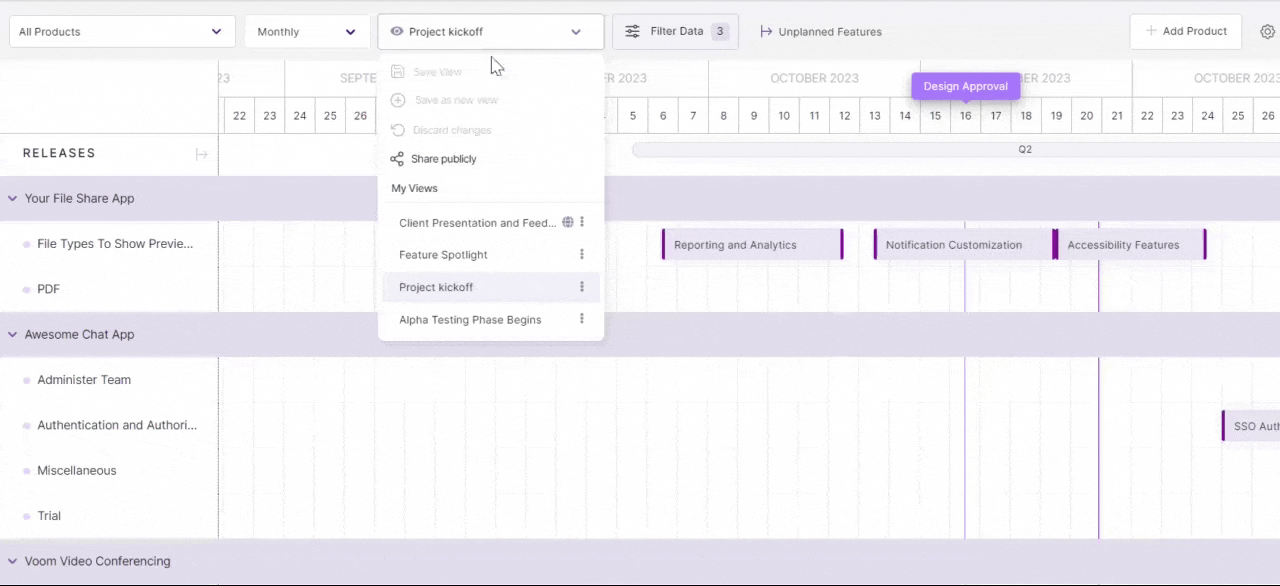 Switching between views is easier by searching the view's name and clicking on it.
Sharing the Saved View
There are two ways to share the saved timeline view with your teammates, customers or stakeholders.
Share Internally With Teammates
Sharing the timeline view internally means it will be visible to only the teams who are a part of the workspace.
To do so, click on the workspace URL of the view and share it.
Share Publicly With External Stakeholders and Customers
To share the timeline view publicly means you can share the link with people who aren't part of the workspace but can still view the timelines of features.
Go to the view, click on the ellipsis button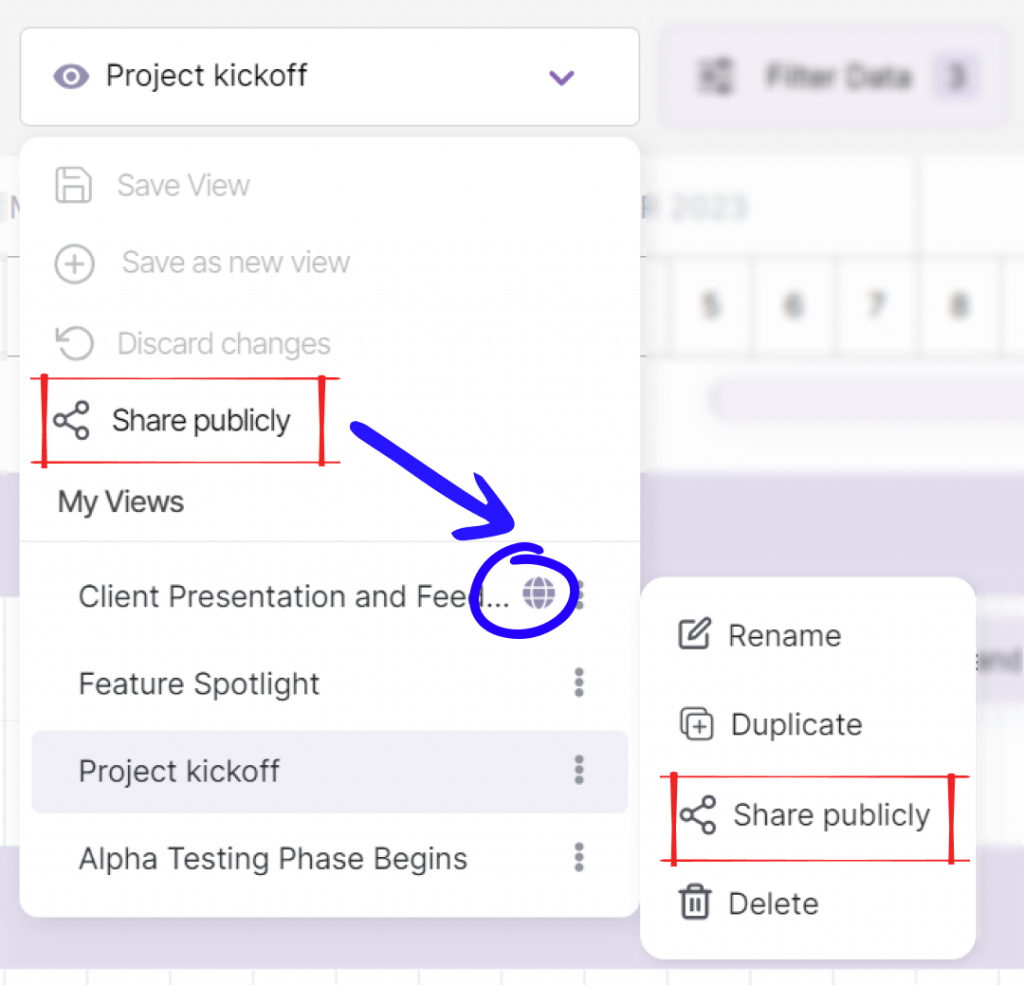 Click on the 'Share Publicly' button.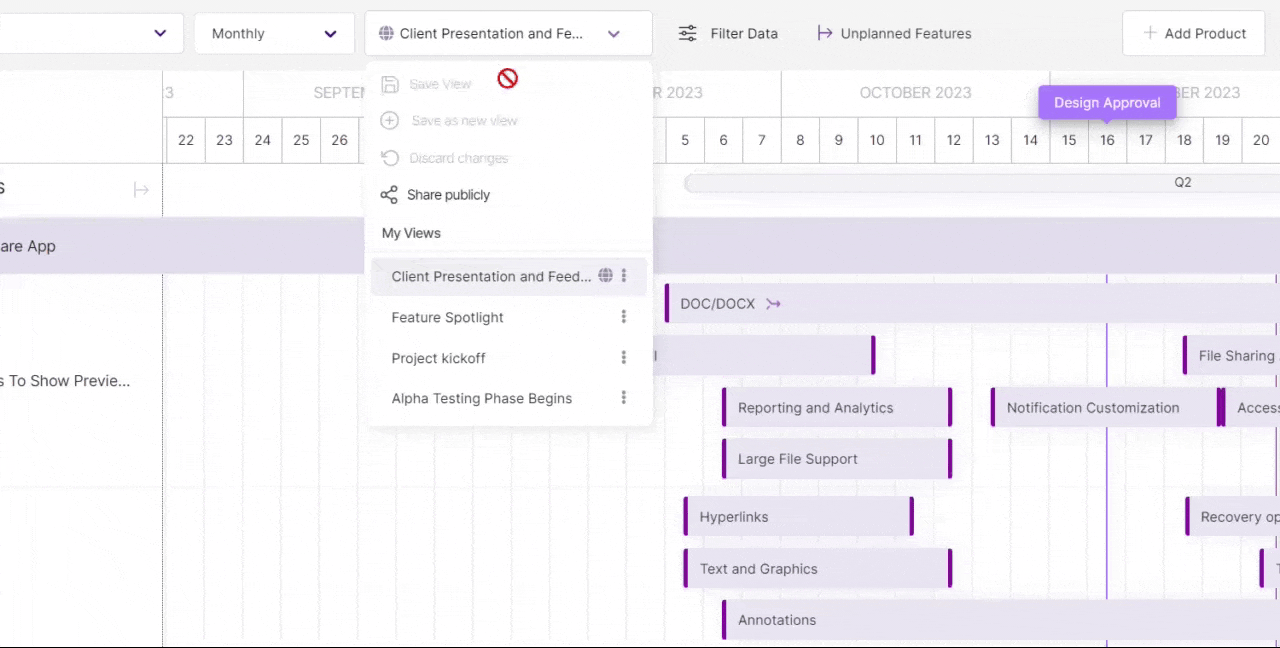 In the pop-up box, toggle the share publicly option from disabled to enabled.
Now select the products you want to share publicly.
Copy the public link
Finally, send it across
Note: The views that are public will have a public view icon next to it.