Setting Up Your First Product
Chisel's goal is to help you focus on crafting amazing products. To do that, it is essential to set up your product the right way so you can be as productive as possible.
Creating your first Component and Feature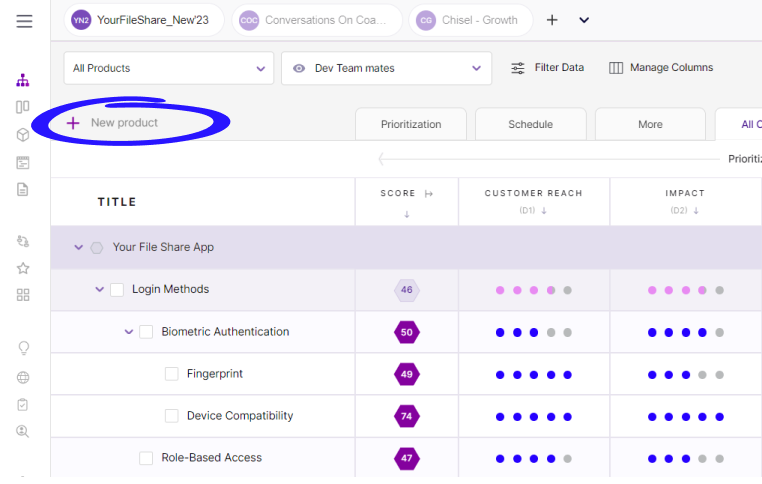 When setting up your product, the first thing you need to do is create components for the epics and various other aspects of your product.
Once you've created a product, Chisel will take you to add components, features and sub-features.
There are many different places to add a component in Chisel.
After setting up your components, adding features that correspond to those components is essential.
Like components, there are many different places to add a feature throughout Chisel.
Kanban and Release View

Once you have your components and features all sorted and inside your workspace, it is crucial to track their progress.
There are two different views you can use to track the progress of your product.
The first view is the 'Kanban' view, which you can use to see the progress of your features throughout a single sprint.

The other view is the 'Release' view which you can use to track and see which features are being launched and in which release cycle.