Email Integration
Ideas can strike anyone at any time; we've heard this phrase time and time again. Be it ideabox or any other tool, capturing ideas has become easier. However, if you discuss an email thread about certain ideas, how do you get them imported into your Chisel workspace.?
Email integration at your rescue!
Let's take you step by step on integrating Email with Chisel.
Requirements:
To get started, you will need the following:
Chisel's premium account with Admin maker rights


Note: A Chisel account with contributor access can't proceed with any integration process. Learn more about the Chisel user roles.
How to Access Email Integration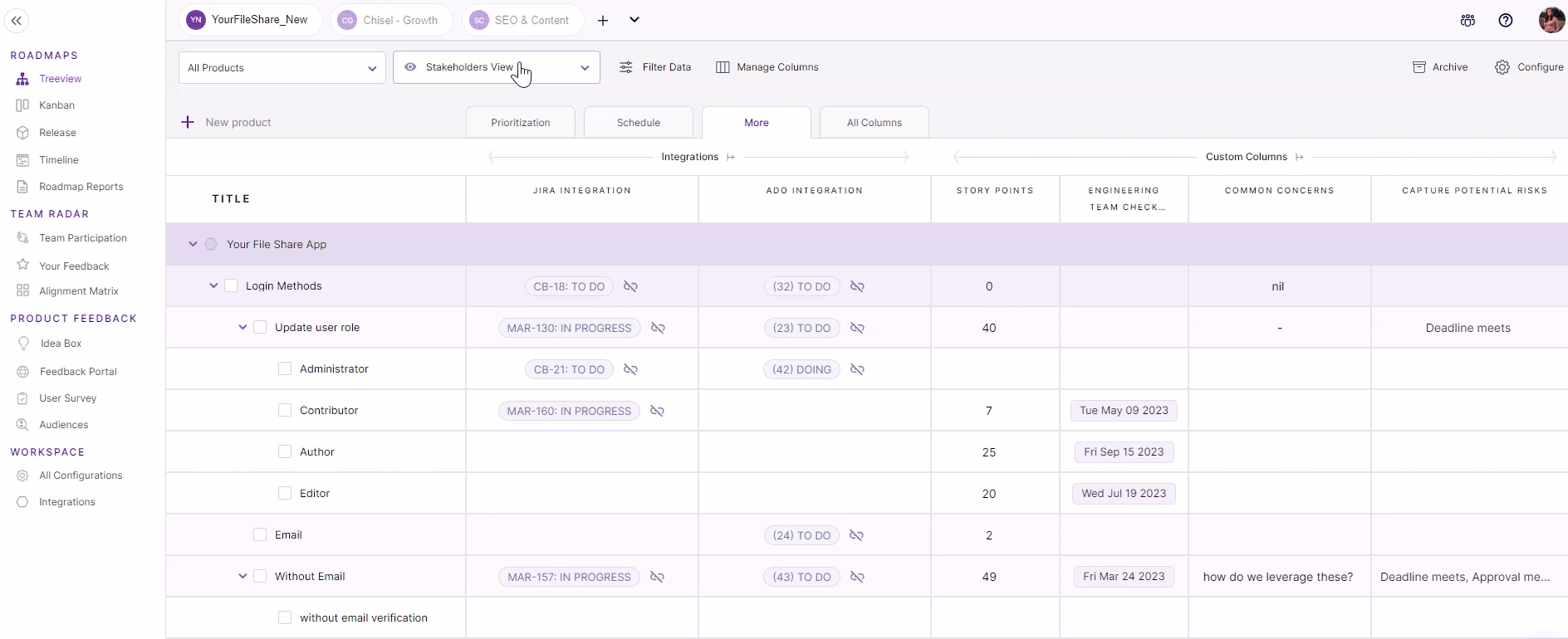 Click on 'Integrations' under the 'workspace' pillar on the left navigation bar.
Once you click on 'Integrations,' you will see a screen that shows you all the integrations you have set up(active integrations) and other integrations you can set up.
Go to the 'Email integration' option, and click on the 'Connect' button right next to it.
How To Use Email Integration in Chisel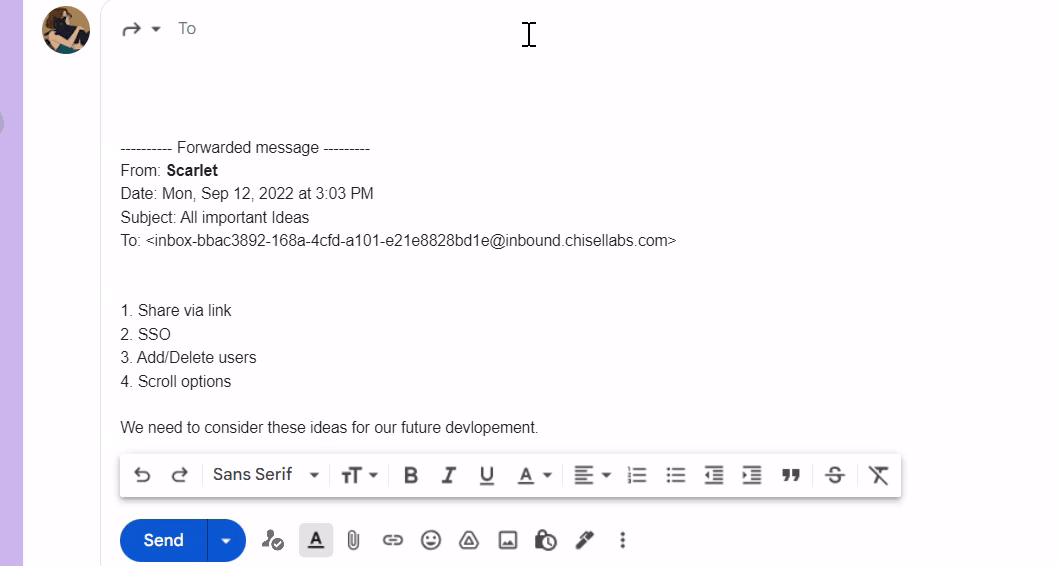 Once you click on the connect button, you will be brought to the screen with all the relevant email integration details.
Copy the email address from the box.
Paste it in the 'forward' message of your email thread.
Finally, hit the 'send' button in your email box.
All the relevant information, ideas, and other messages will be captured and imported into your Chisel idea box.
Pro tip: Wait for a few seconds for the ideas to capture in your ideabox.