How Can I Archive, Release, and Connected Features?
Archiving release features when they are in the release status helps when you wish to put them on hold for a while and visit later on.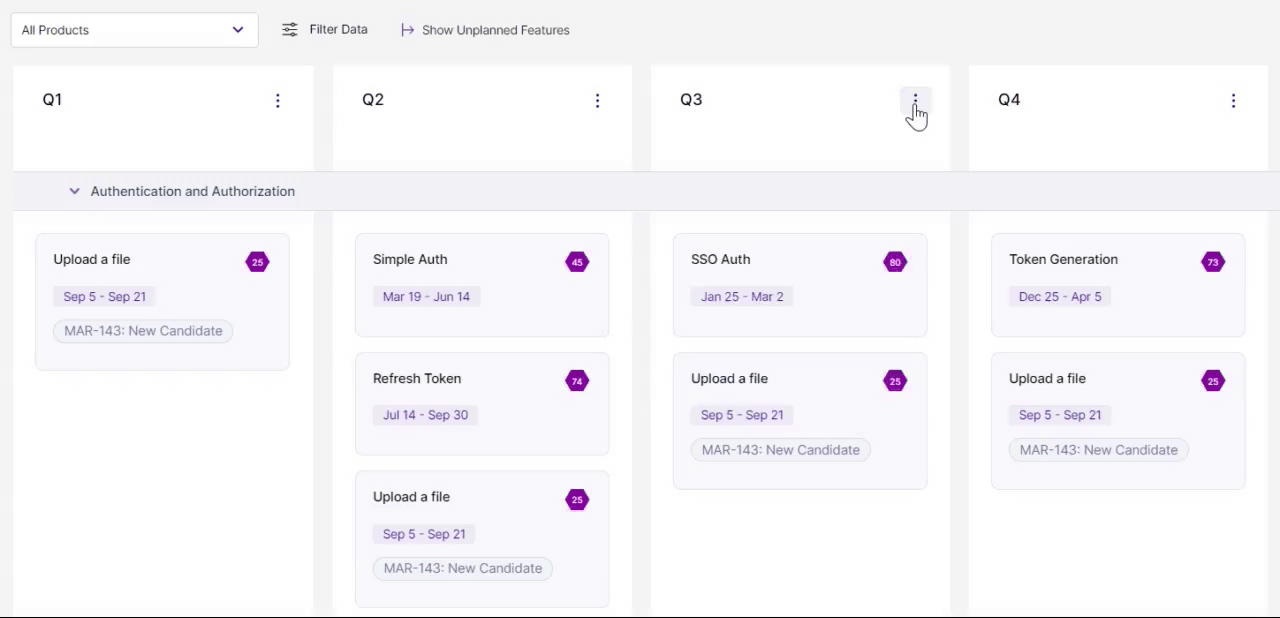 Go to the release view on your Chisel workspace.
Click on the context menu in the top right corner of the release note. Here click on 'Archive Release.'
Note: Archiving this release will archive all related features as well.
How to Unarchive Features?
Similar to the bulk archiving connected features, you can also bulk unarchive releases.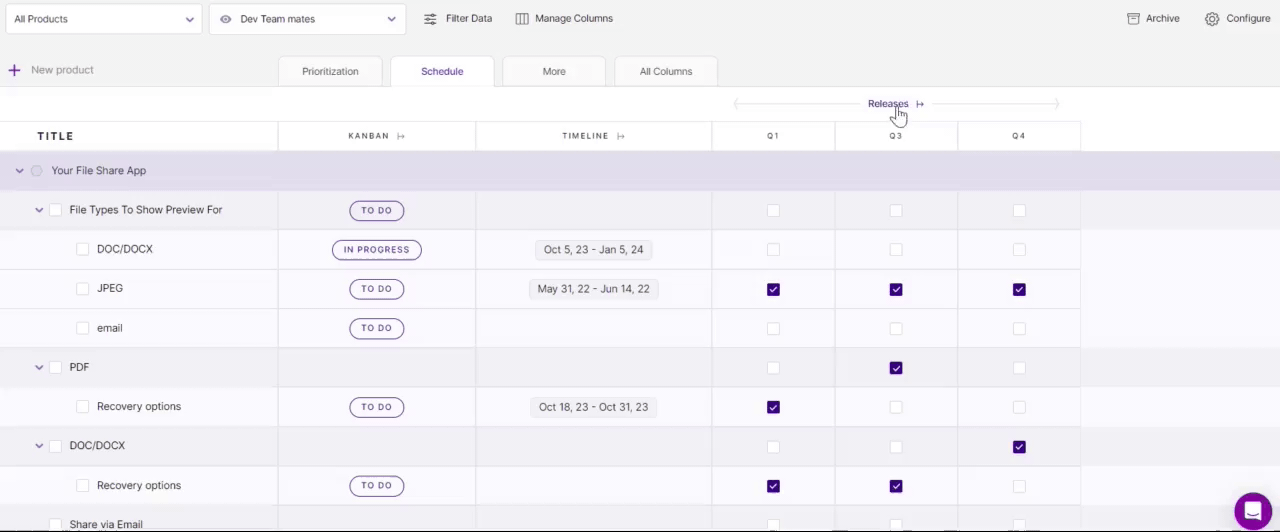 To unarchive, go to Treeview, click on the 'Schedule' tab and expand the 'Releases' header.
Scroll down to the 'Archived Releases' and unarchive the releases by clicking on the 'Unarchive' icon.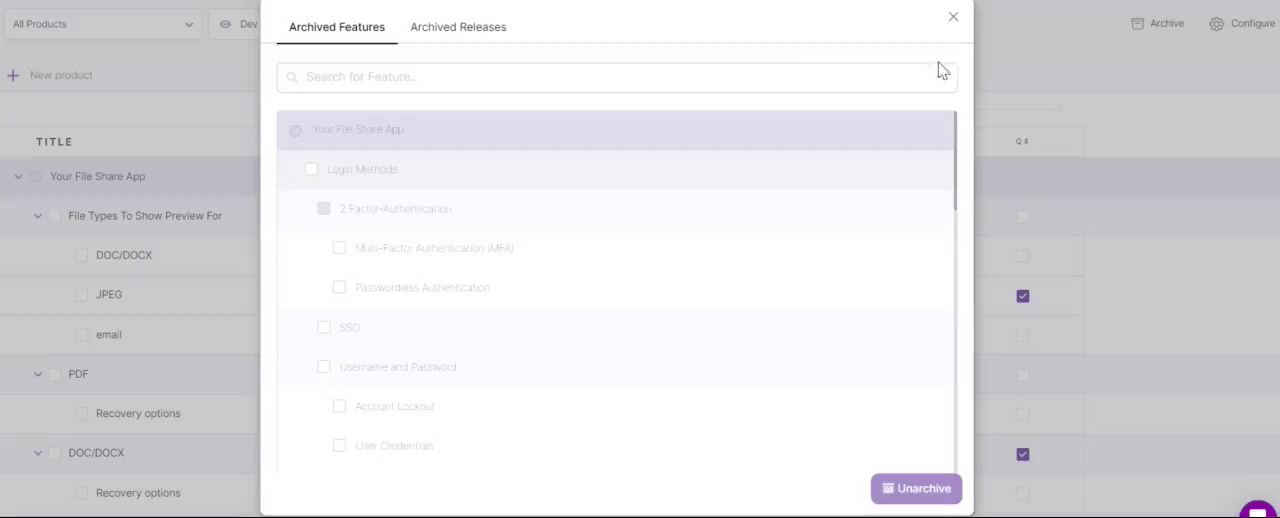 Another way to unarchive the release is by clicking on 'Archive' at the top right corner of Treeview.
Open the 'Archived Releases' tab, select the releases you wish to unarchive, and click on the 'Unarchive' button below.
How To Make Changes To Connected Features?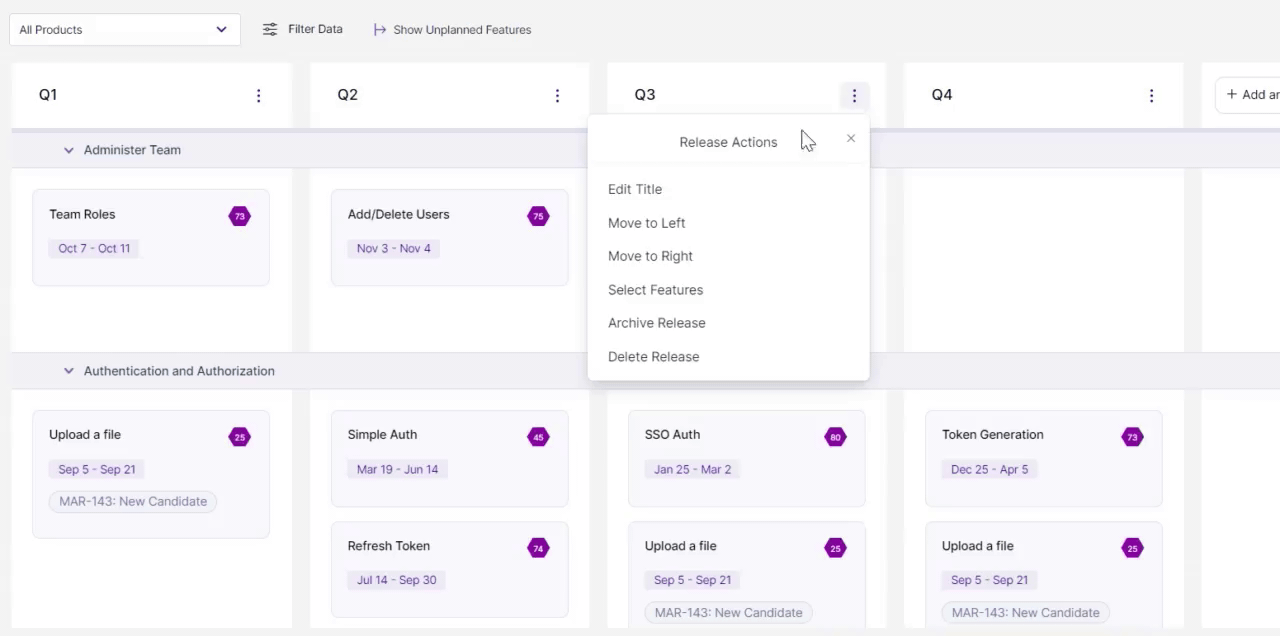 Go to 'Release' or 'Kanban,' click on the context menu and 'Select features'.
All the connected features will be selected.
Here you can change the components, kanban, and release status, along with archiving or deleting the features, all at once.