Admin Maker and Maker in Chisel
Elaborate Meaning of Admin Makers and Makers
An admin maker in Chisel has superpowers to run the workspace well. Admin maker's roles are more suited for product leaders and IT administrators. They get the full rights to edit product roadmaps, set up and manage integrations and feedback portals, and more.
A maker is a role designed for product managers and UX researchers. In Chisel, as a maker, you get full editing rights across all three pillars of Chisel: Roadmap, Team Radar and Product Feedback.
How Do you Know if you're an Admin Maker or a Maker?
To know what user role you've been assigned in Chisel:
Go to Team Settings at the top right corner of your workspace.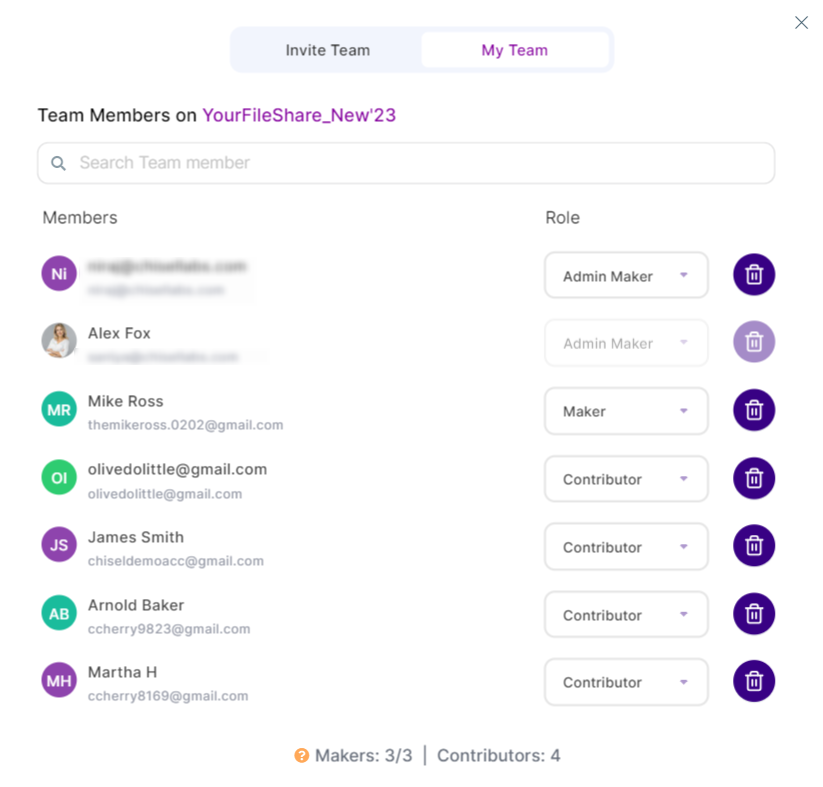 2. Click My Team.
3. Here is the list of members and roles; you'll find your profile.
The Distinction Between Admin Makers and Makers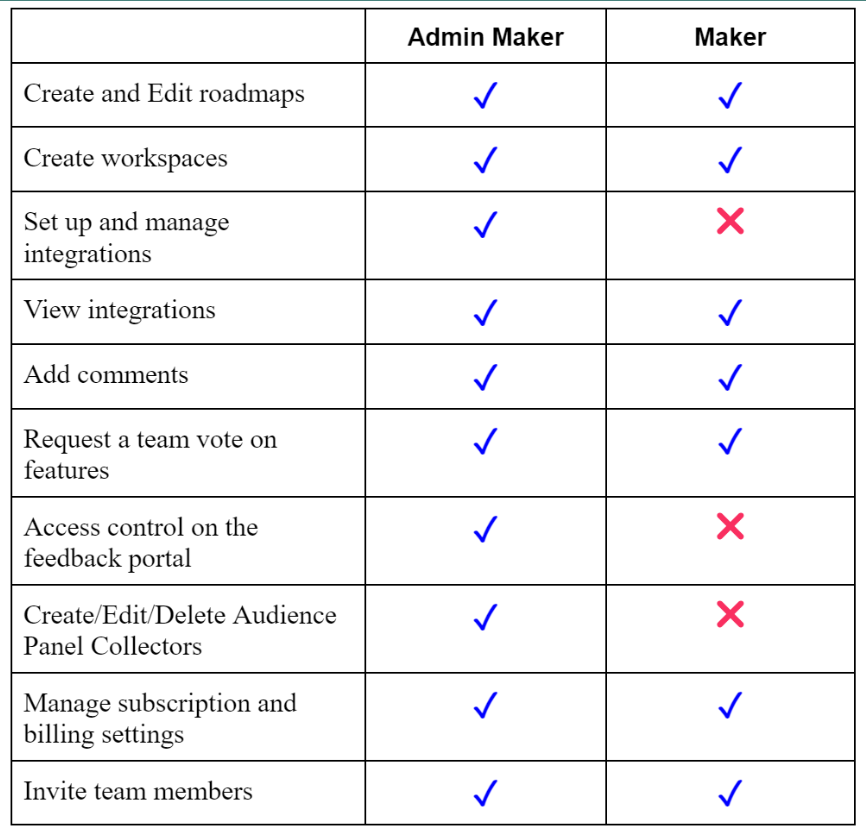 Note: The maker cannot add an admin maker to Chisel and, similarly, cannot change the role of an admin maker.