Feature Prioritization Based On Team Alignment
Prioritizing features based on Team Alignment can help ensure everyone is working toward the same goal, avoiding confusion and conflict.
There are a few different ways to prioritize features using this method: weighted scoring and voting systems.
Chisel helps you prioritize the features based on the scores and feedback given by the team members.
Once you select the Alignment Matrix in the left navigation bar, Chisel will bring you to the screen where that is divided into three sections: "Don't Build," "Build Immediate," and "Need More Assessment."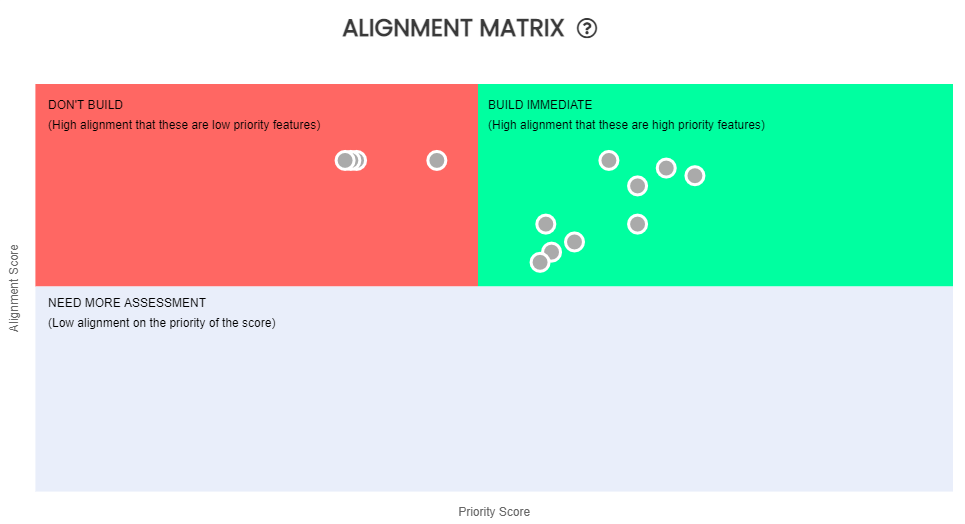 To learn more about the features placed in different sections, click on the feature bubble to see the details of score distribution amongst team members.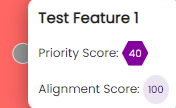 The Question Mark (?) besides the title 'Alignment Matrix' will also give a quick head start on what Priority and Alignment scores mean.
Suppose you wish to see all the features together at a glance, along with their Priority and Alignment scores. You can click on the sidebar icon at the top extreme left side of the page.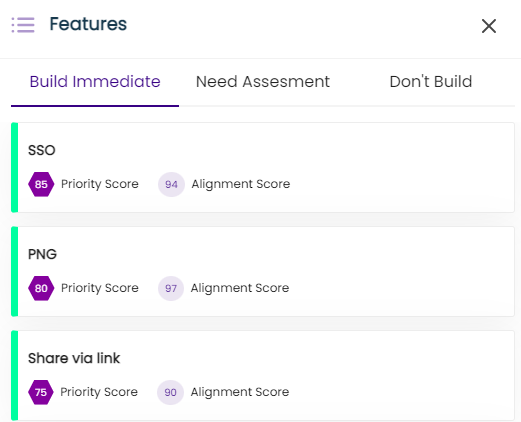 Here you can click on any feature, and you'll be redirected to a screen where all the details will be visible to you.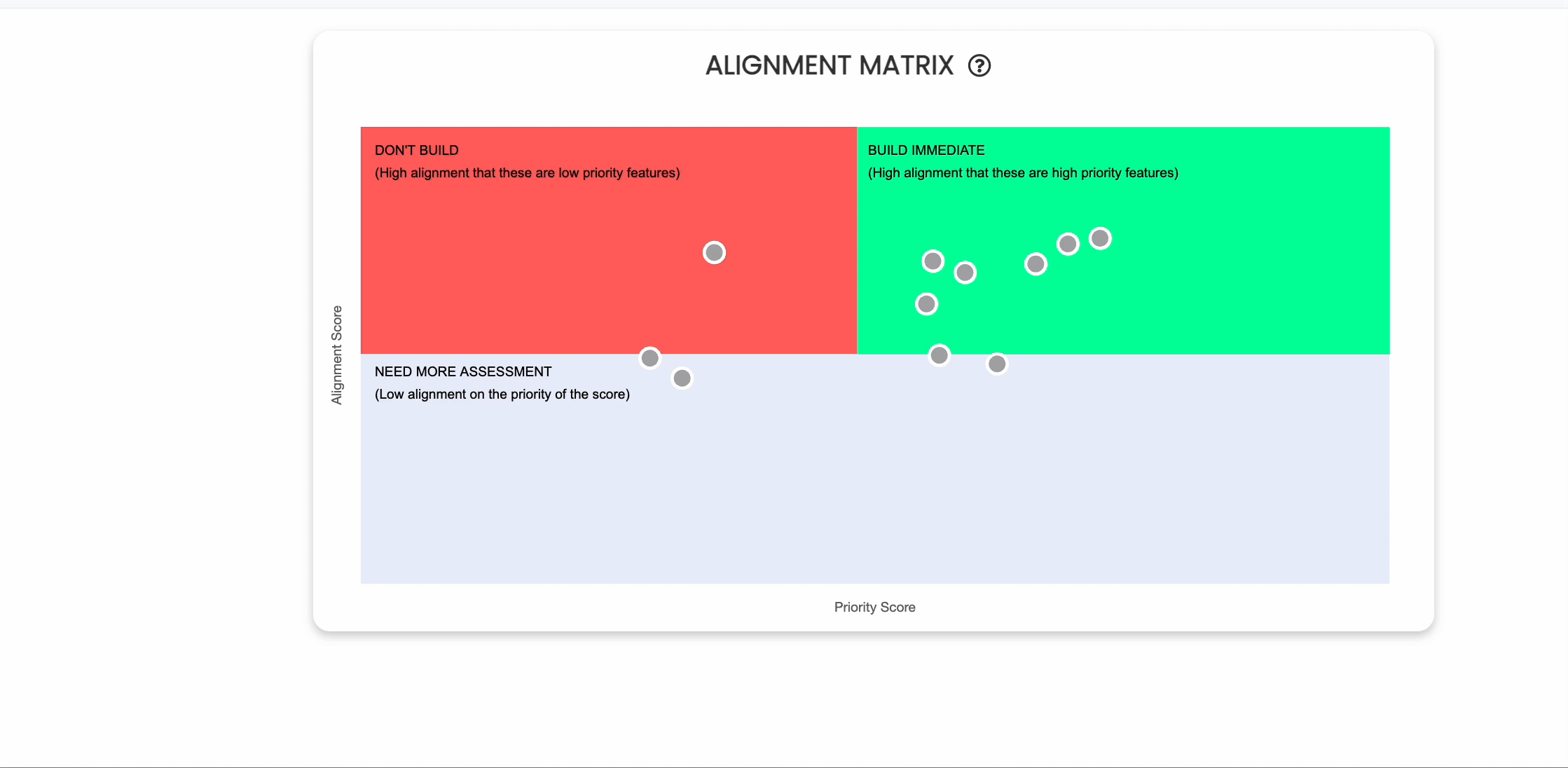 You can check details such as the score suggested by team members, score differences, and comments of each team member.
Note: Click here to find out How to Use the Alignment Matrix and what different titles such as 'Don't Build', 'Build Immediate,' and 'Need more Assessment' mean.
Once you know which features are critical to the product's success, the ones that you can safely cut for the time being, and those that need more data and attention, you can chart your roadmap accordingly and work on the top priority features first.