Linking Feature With Existing Jira Issue
When you have features in Chisel and issues in Jira, and the data is similar or different, and you want to let go of one data to give precedence to another, this tool comes into play.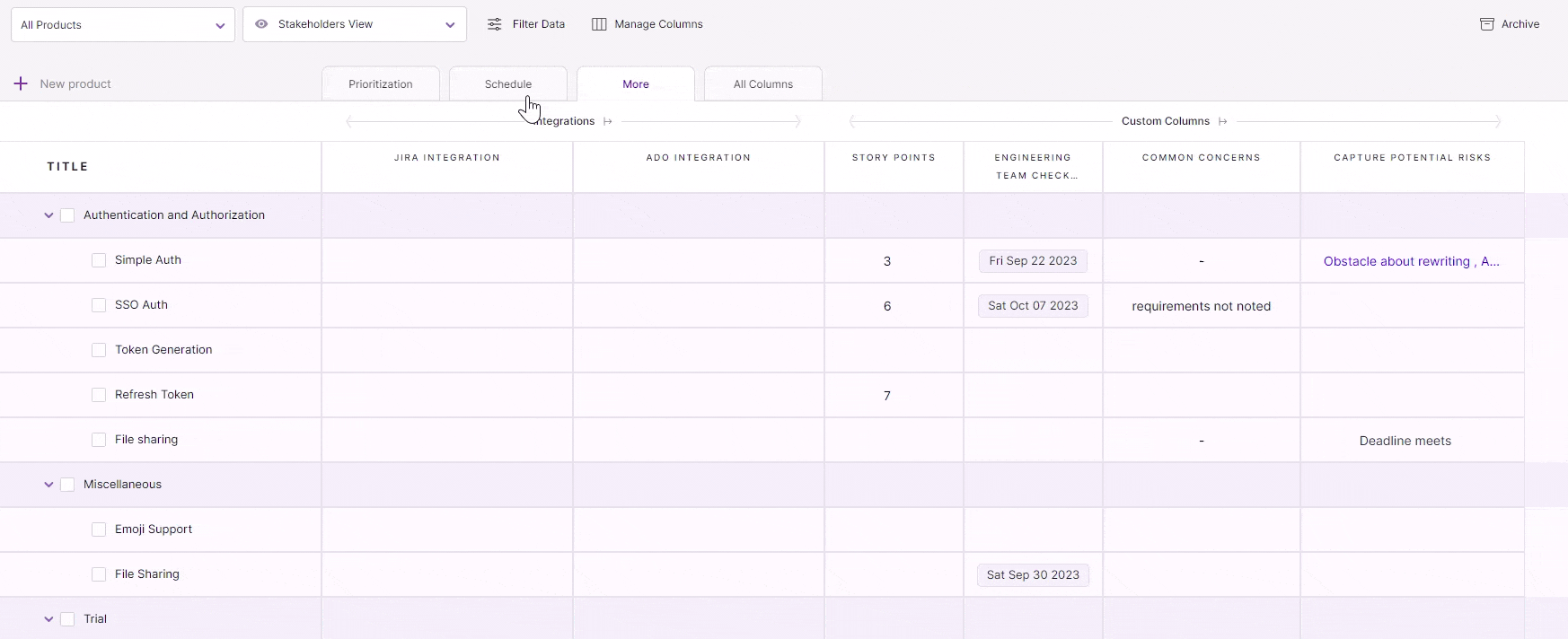 In Treeview, go to 'More' or 'All Columns.'
Click on the '+' icon next to the feature in the Jira Integration column.
In 'Choose Action,' click on 'Link Feature with Existing Jira Issue.'
Select the Jira Integration from where you want to link the issues.
Next, select the Jira issue type.
Pro tip: If you select one Jira issue type, you'll get a list of only that type. However, when you select none, all Jira issue types in that Jira integration will be visible in the list.
Click on 'Find Issues'
Tick mark next to the Jira issue you want to link
Now, checkmark the box for the data that will act as the single source of truth. 
Note: If you select the Chisel data as the truth, it will replace your Jira data with Chisel and vice versa.
Finally, click on 'Link Issue.'
You've successfully linked your feature!