How to use Your Feedback
Chisel's Team Radar pillar was made to ensure that everyone's voice is heard in making the best possible product. And that is because different people bring different expertise. 
The 'Your Feedback' view is how team members can quickly and easily share their opinions.
Your Feedback Landing Page
Upon clicking on 'Your Feedback' on the left-hand side navigation bar, you will come to the landing page for the Your Feedback view. 
As you scroll down the page, you will see all the various features that were entered into the product grouped by components and the corresponding prioritization score calculated in the treeview. 
There will also be two different parts of the screen where a user can enter data to evaluate the feature.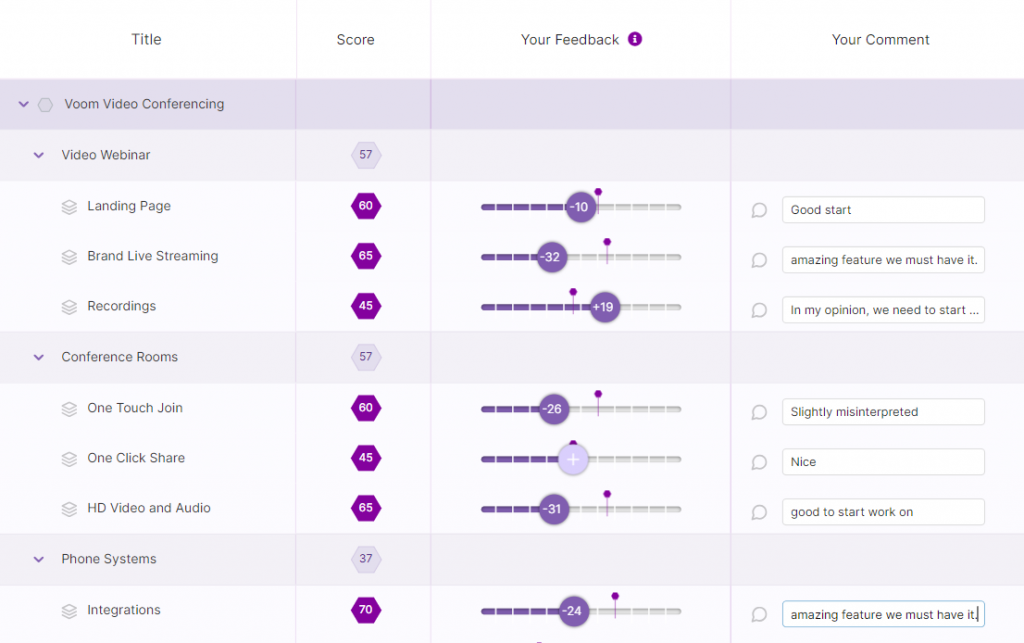 The "Your Feedback Slider" and "Your Comment" boxes. 
Rating a Feature/Components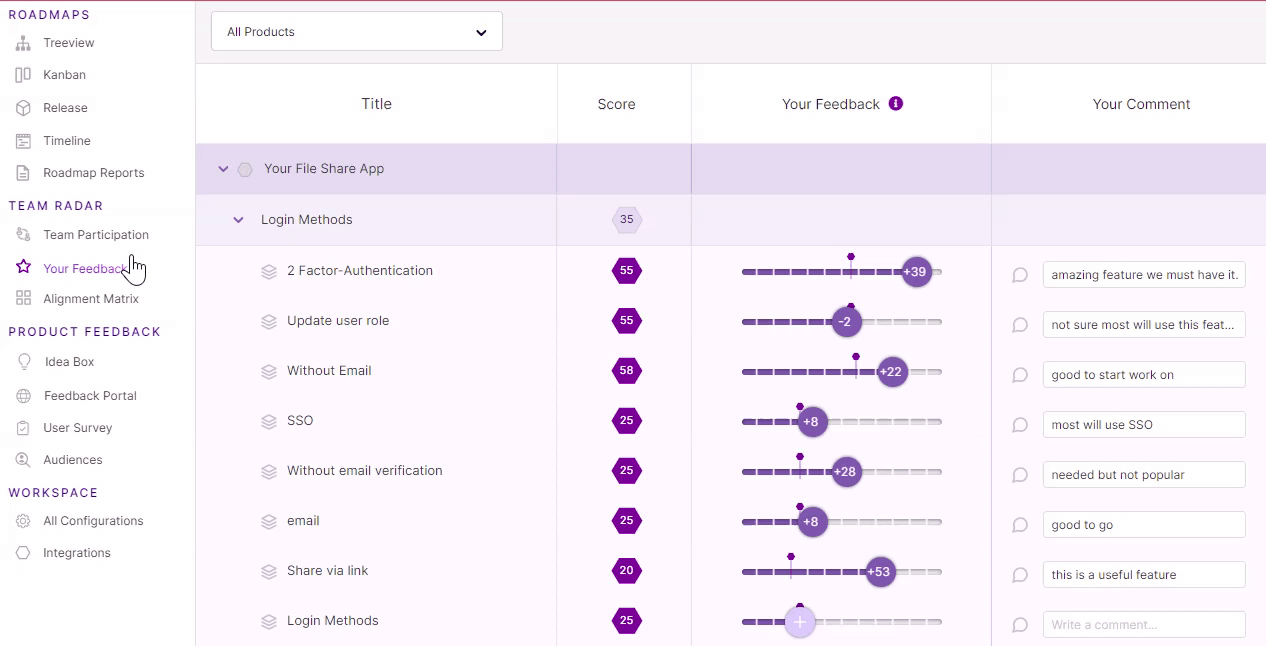 The process for rating a feature is relatively straightforward.
Select a feature that you want to rate and drag the slider to the corresponding score that you feel is appropriate. 
Once you rate the features, the related component will also be given a score based on the average of all the features.
Adding Comments
In addition to scoring the features, you can also add feedback in the form of comments.
To add a comment, simply click on the 'write a comment' or a pre-existing comment, and you can type whatever is essential.
To write a detailed feedback comment, expand the comment tab.
Once you are done, simply click out of the text box, and the comment will save.
Related Articles: