How to Configure Organization Custom Fields and Show Salesforce Details
Requirements:
To get started, you will need the following:
A Chisel account with maker permission

Note: A Chisel account with contributor access can't proceed with any integration process. Learn more about the Chisel user roles.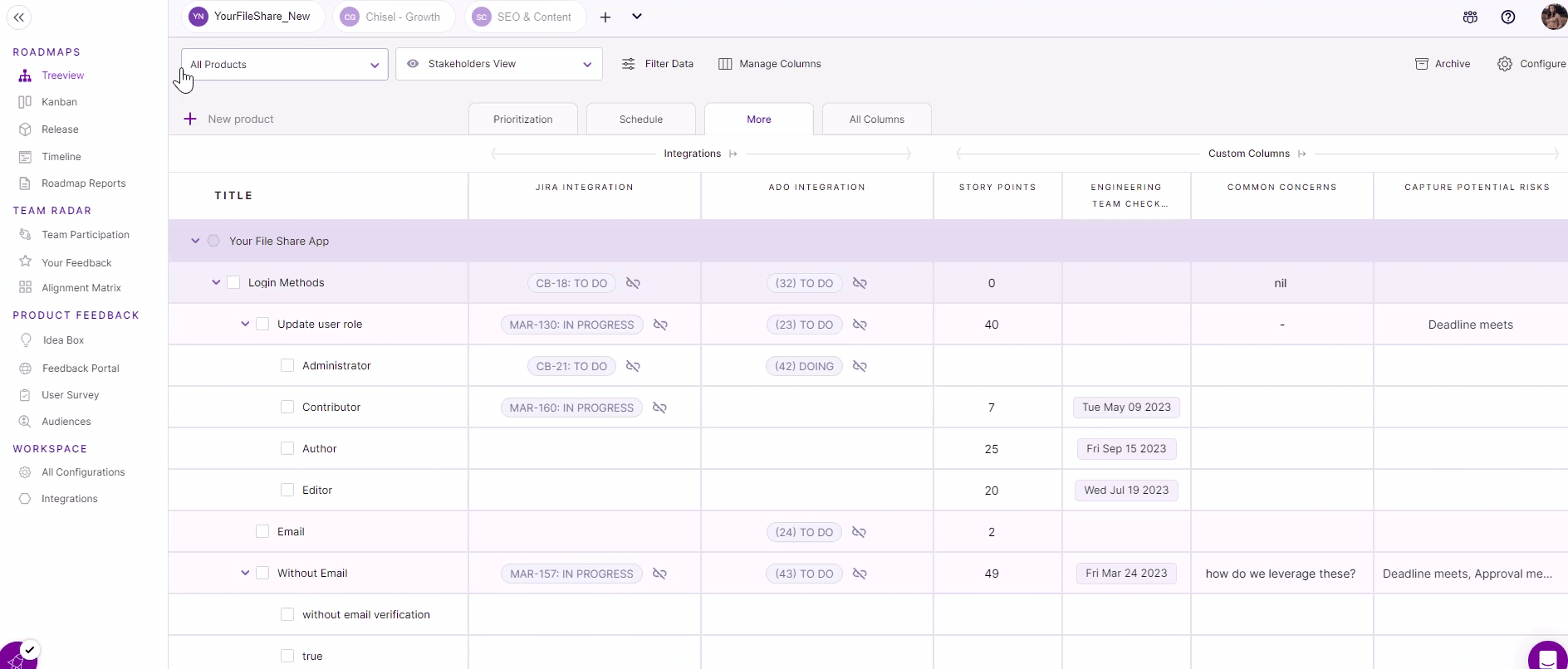 Click on 'All Configurations' under the 'workspace' pillar on the left navigation bar.
 You will see a screen that shows you all the Configurations.
Next, click the 'Other Fields' button to redirect you to map the custom fields.
Click on the Configure button to add, remove, or configure custom fields corresponding to your organization based on your use case.
Here, you can select attributes and add them to your organizations.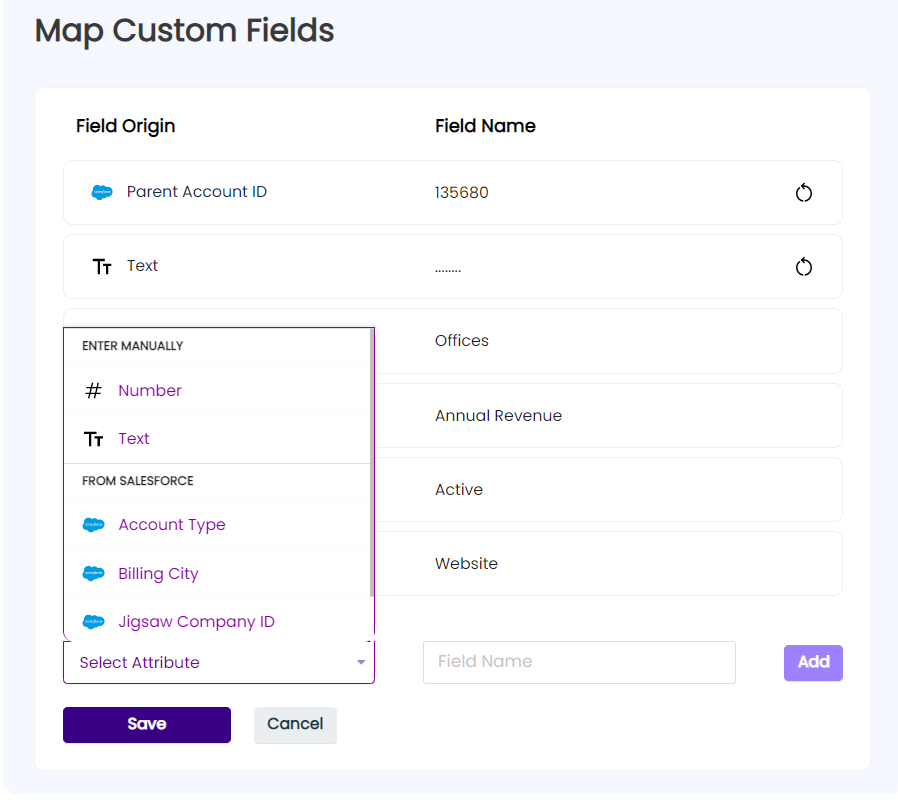 Expand the 'Select Attribute' box.
If you've added the attribute from the salesforce, scroll down and select the attribute accordingly.
However, if you wish to add an attribute manually, then select the number or text as per your requirement.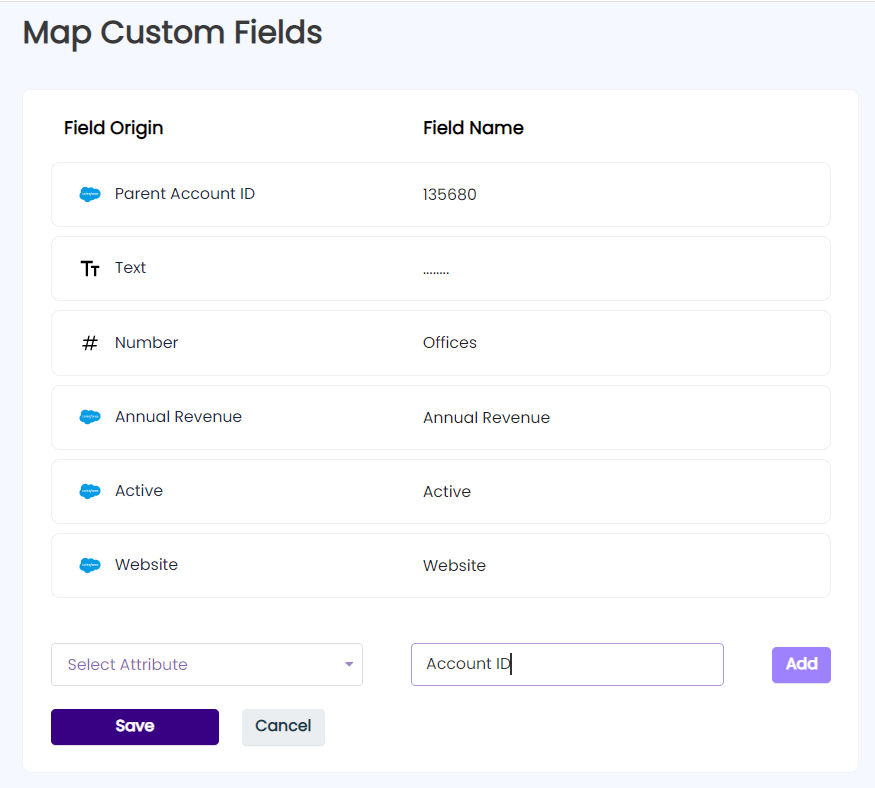 Give the field name in the given box. This name will appear in the Idea Box's side panel under the field category.
Finally, click the 'Add' and 'Save' buttons to record the changes in your IdeaBox.
There is also an 'Access Control' button that you can use to make the fields visible and invisible to makers and non-makers. Toggle on and off the button to make changes to the custom fields visibility.
Delete the custom field by clicking on the 'Delete' icon and the 'Save' button.
However, if you click on the 'Delete' icon and decide not to delete the field, simply click on the 'Restore' button.
Now to view and input data to the custom fields, go to the IdeaBox side panel.
Click on the organization you've selected, and viola! Add users or view fields easily.