Export Data to a CSV
You can easily export your data from Chisel using the CSV export tool.
Requirements:
To get started, you will need the following:
Chisel's premium account with Admin maker rights

Note: A Chisel account with contributor access can't proceed with any integration process. Learn more about the Chisel user roles.
Access the CSV Export Button
To get started, click on 'Integrations' under the 'workspace' pillar on the left navigation bar.
Once you click on 'Integrations,' you will see a screen that shows you all the integrations you have set up(active integrations) and other integrations you can set up.

Click on the 'Export' button corresponding to the CSV Export option in the 'All Integrations' section.
Export Features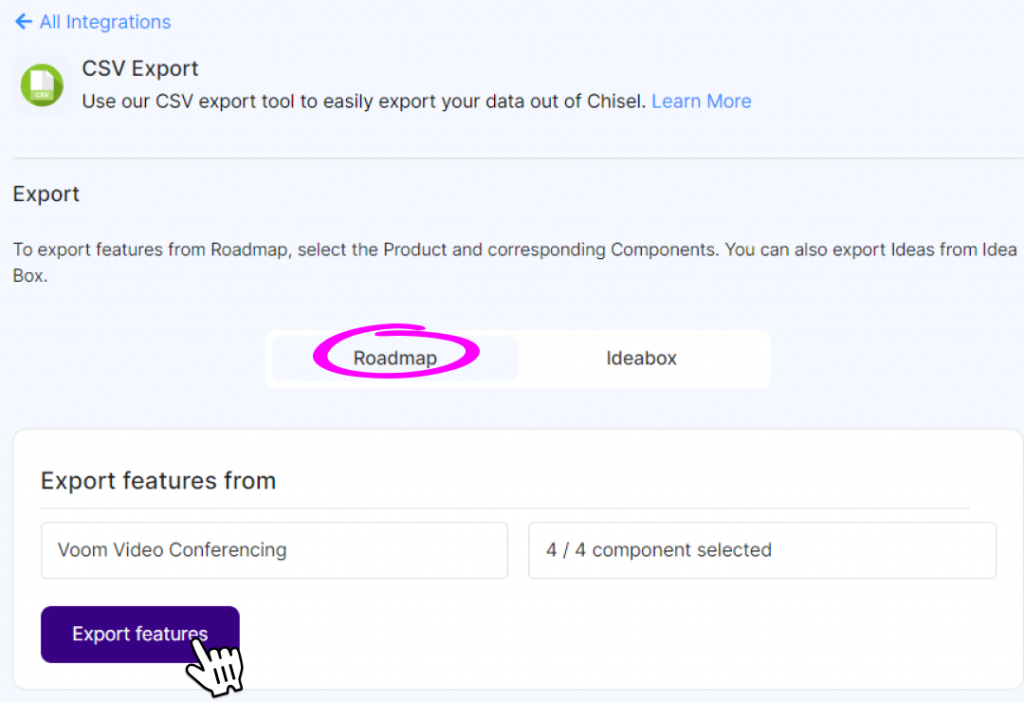 Click on Roadmap if you want to export features.
Here, you need to select the 'Product' and corresponding 'Components' that you wish to export.
In 'Components,' you also have the option to tick mark all or one of the components from which you'd like to export features.
Finally, click on the 'Export features' button at the bottom.
A downloaded CSV file with all the selected features will be available in your folder.
Export Ideas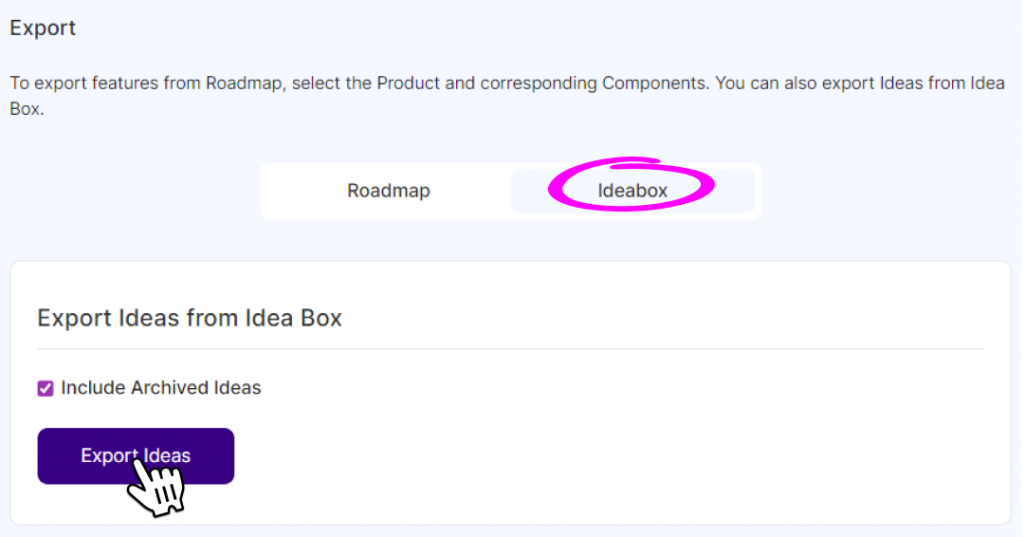 If you wish to import all the ideas available in your Chisel IdeaBox repository, select IdeaBox
To include the archived ideas too, tick mark in the given checkbox.
Lastly, click on Export Ideas.
All the exported ideas will be available in your internal folder.
Related Articles: