Export Data to a CSV
You can easily export your data from Chisel using the CSV export tool.
Requirements: 
To get started, you will need the following:
Chisel's premium account with maker rights

Note: A Chisel account with contributor access can't proceed with any integration process. Learn more about the Chisel user roles.
Access the CSV Export Button
To get started, click on your account icon located at the top right-hand corner of the screen.
Once you do, a popup shall appear. Select 'Integrations' from the list displayed.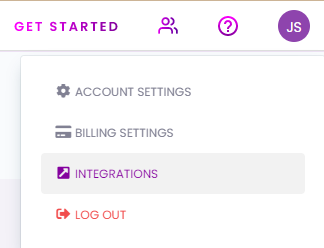 You'll be redirected to a page showcasing 'Active Integrations' and 'All Integrations.'
Click on the 'Export' button corresponding to the CSV Export option in the 'All Integrations' section.

Export Features
Once done, a screen shall appear, letting you select the 'Product' and corresponding 'Components' that you wish to export.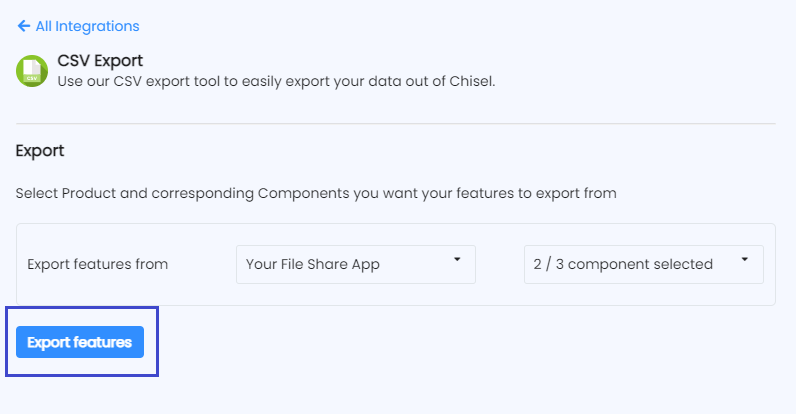 In 'Components,' you also have the option to tick mark all or one of the components from which you'd like to export features.
Finally, click on the 'Export Features' button at the bottom.
A downloaded CSV file with all the selected features will be available in your folder.
Related Articles: