How to Forward Emails Into Chisel as an Idea Using G Suite
G-suite is the google app designed for businesses. Therefore, if you, as a product manager use the G-suite, then having a singular email address that anyone can use to send feedback directly to your Chisel workspace, is a must.
Follow the below steps to know how you can forward the emails into your Chisel workspace as an idea via G-suite.
Steps To Setting up a New Google Group
Pro tip: You must be a group admin to make a new Google group account.
Create a New Group

Select the 'Groups: create groups and mailing lists.'
To add a new group, simply click on the + icon.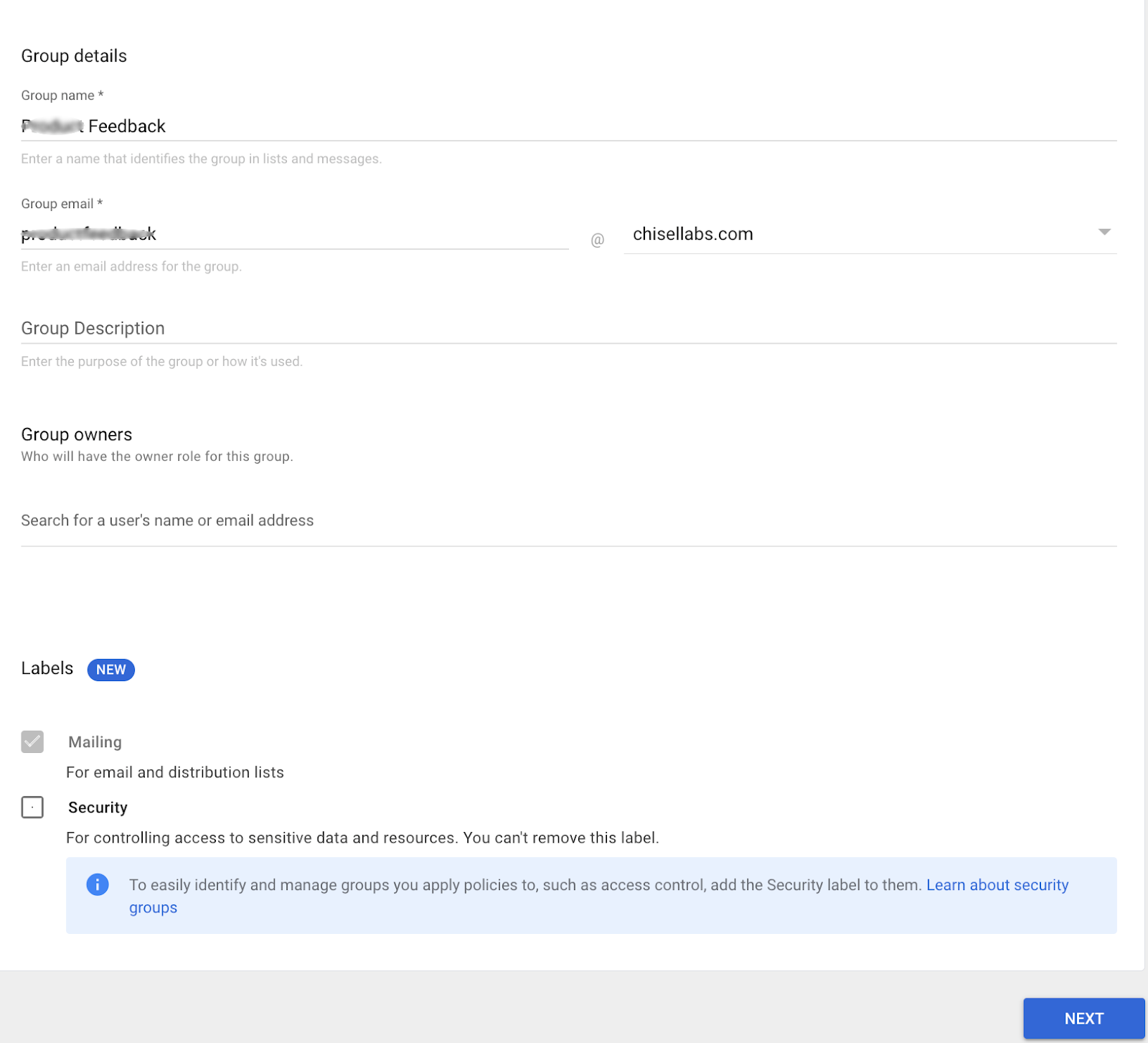 Give the name of the group. Follow this up by adding the group email address. This email address will be the one your users will send their feedback to.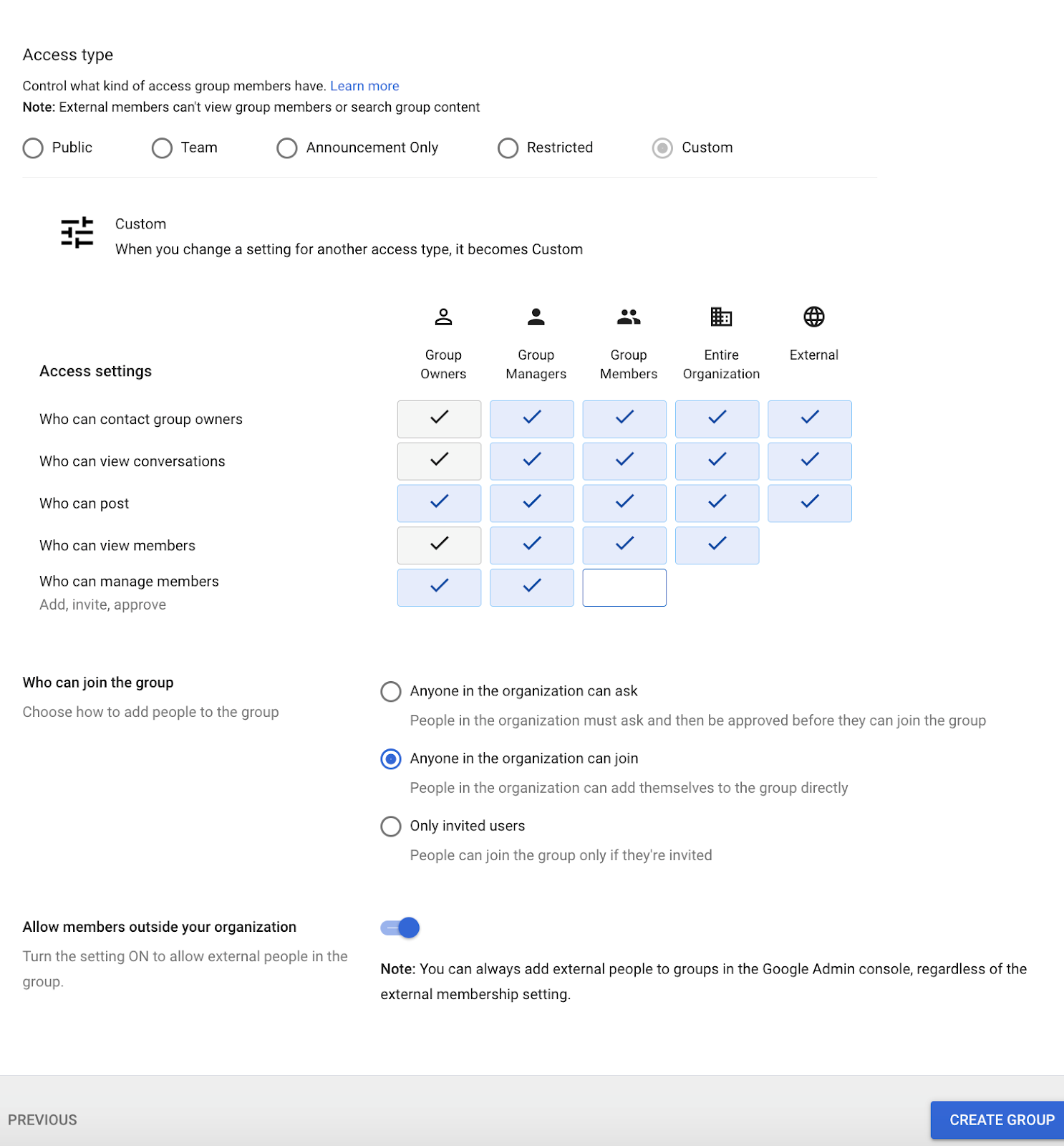 Set the access level of the group to Team. This helps when anyone in your team needs to submit insights via the group.
Once you select the team, you also need to tick next to 'allow anyone to on the internet to post messages.' This comes in handy when you are open to receiving feedback from anyone outside of your organization.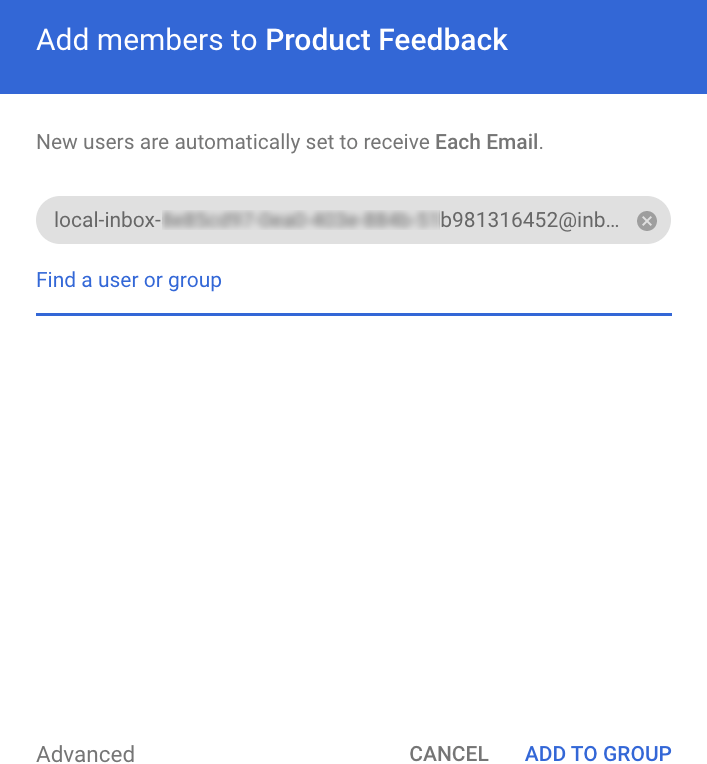 Copy and Paste the Email Address
Take a quick trip to the Chisel workspace. Click on your profile, select integrations, and click on the 'connect' button next to the email integration. 
Copy the unique email address from here. Doing so will forward all the ideas and inputs to your workspace's idea box tool. 
Paste the email address in your new google group under, 'add users to the selected groups.' 
Also, distribute the email address of your google group to anybody whose input you'd like to get. 
To get additional details about the G-suite, check the Google support page.