How to Forward Emails Into Chisel as an Idea Using MS 365 Outlook
If you're already using Microsoft 365 Outlook, follow the steps below to create an email address that your users or colleagues can use to send feedback to your Chisel workspace.
Requirements:
To get started, you will need the following:
Chisel's premium account with maker rights
An account in MS 365 Outlook
Note: A Chisel account with contributor access can't proceed with any integration process. Learn more about the Chisel user roles.
Steps for Setting up a New Contact Group
Select people from the navigation bar.
Follow this up by choosing Home > Teams and groups > Active teams and groups.
Click on the 'Add a group' icon.

Now follow the next four quick steps to set up your account.
Choose a Group Type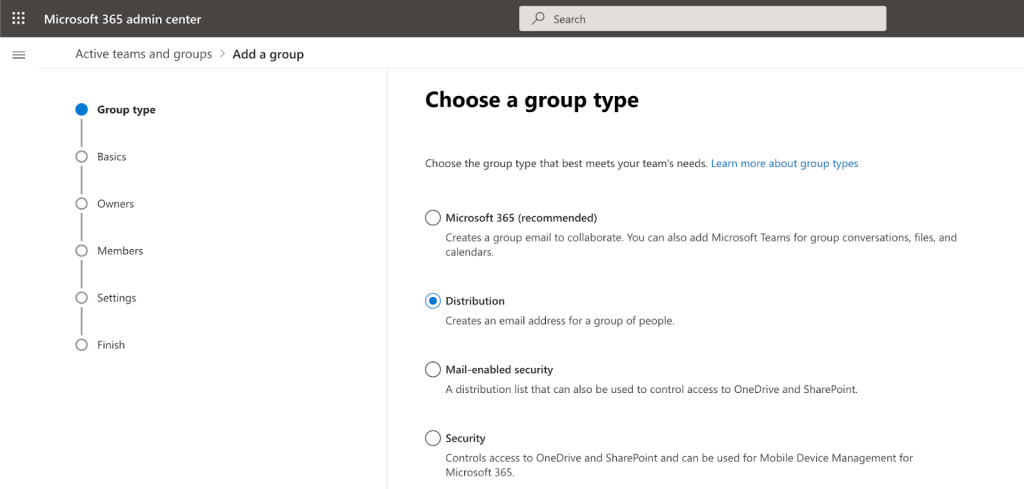 Select Distribution here. Doing so will create an email address for a group of people.
Set up the Basics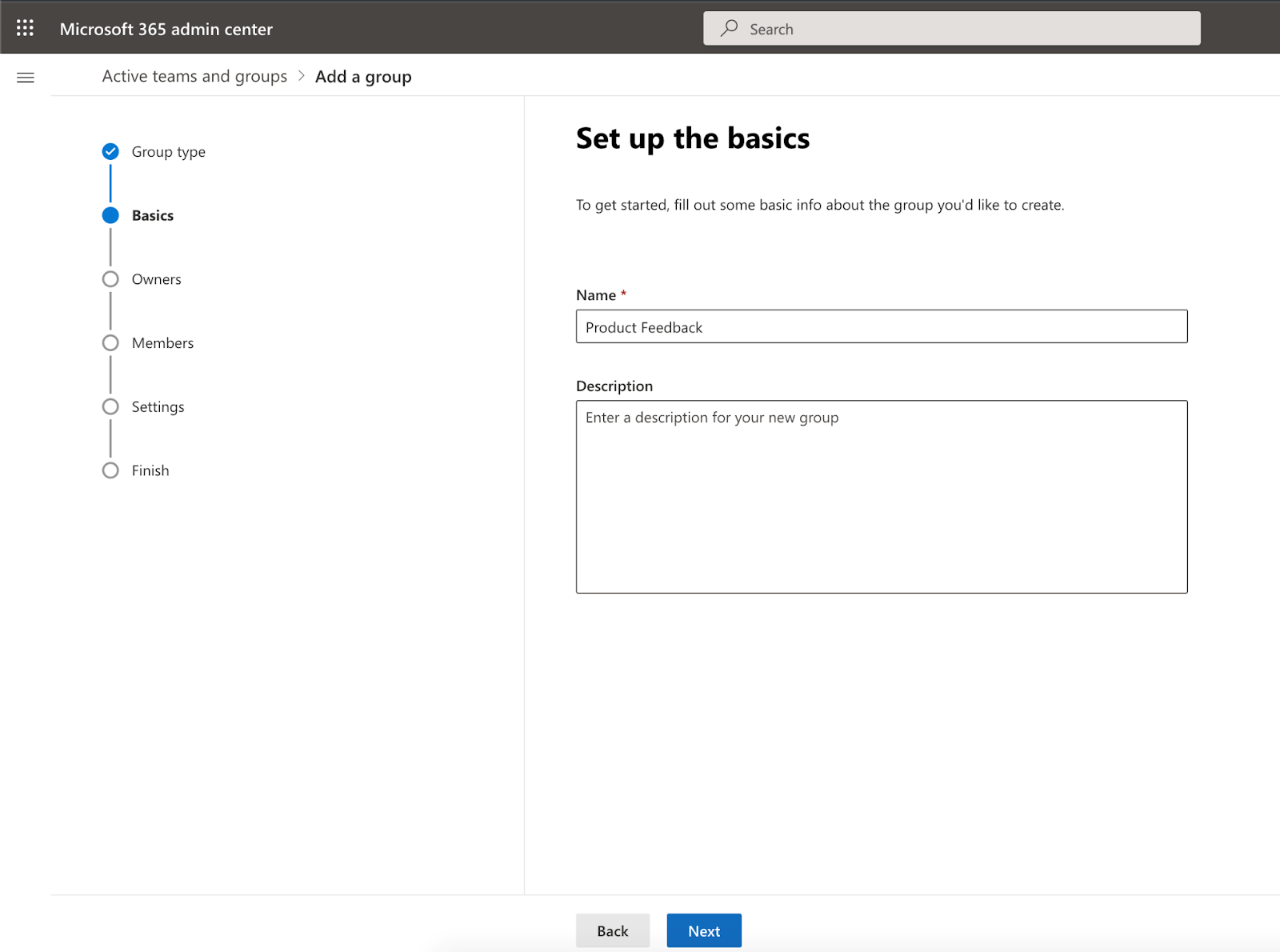 Fill in the name and description of the group.
Click on the Next button.
Add Members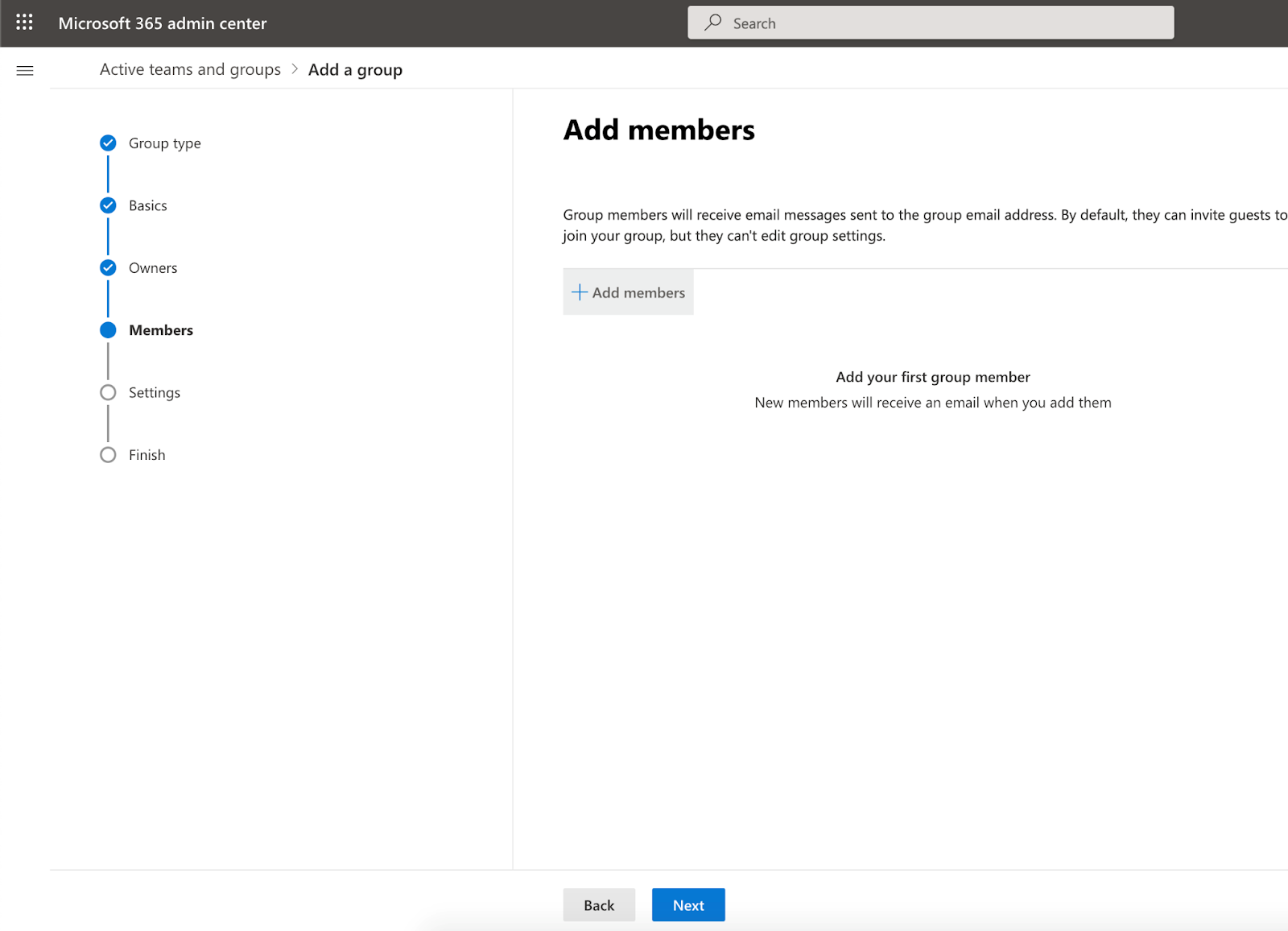 Click on +Add members and select the members from the side panel.
Edit Settings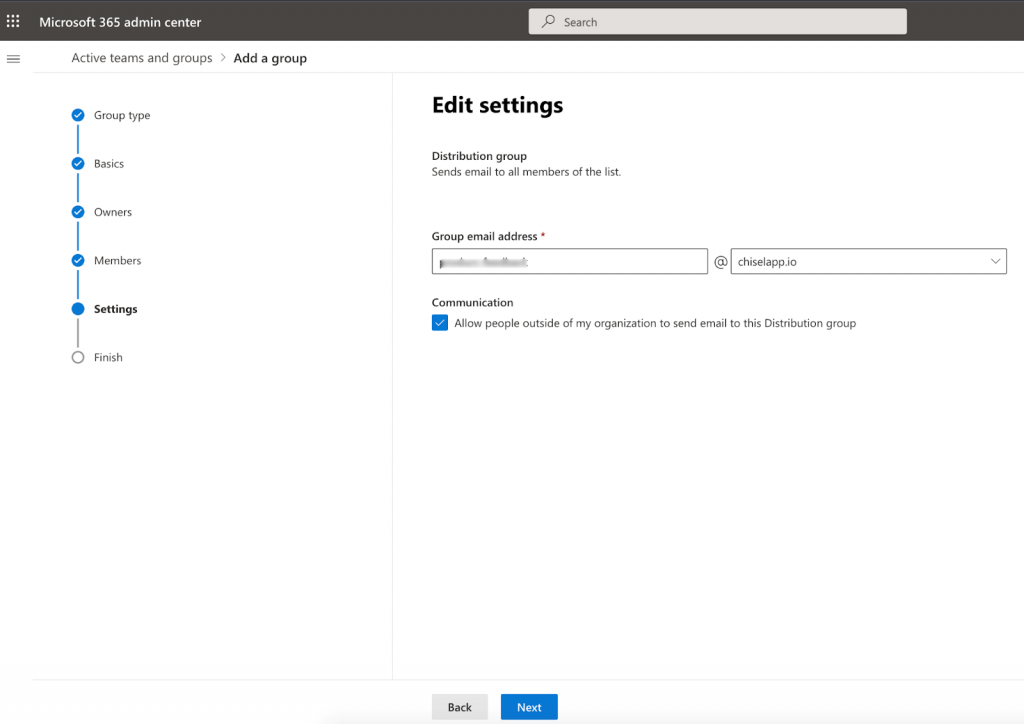 In the edit settings, create a group email address.
Go to contacts in the left side panel > add a contact > add the necessary details.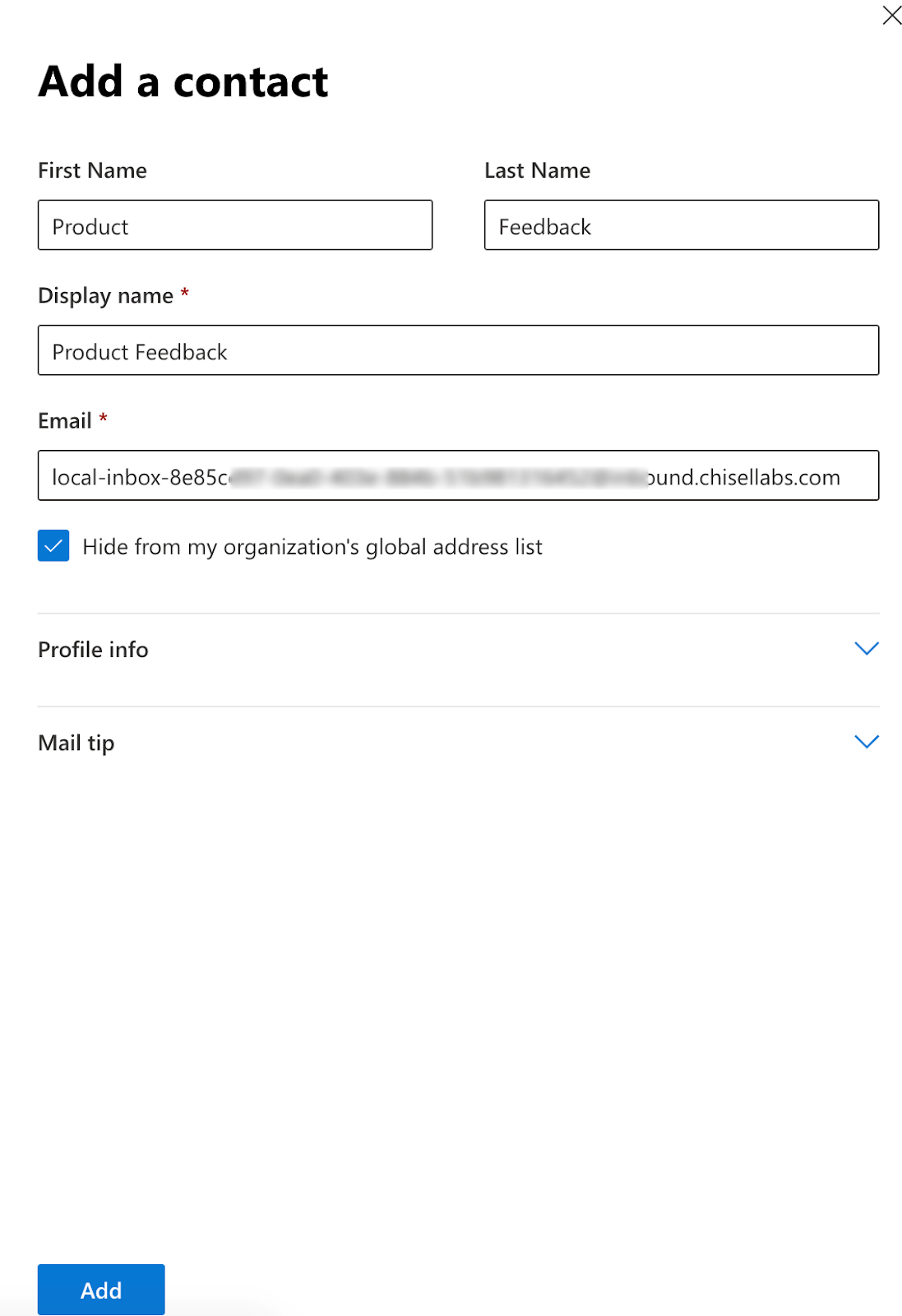 Copy the email address from the email integrations from your Chisel workspace.
Paste it in the email box.
Finally, click on the Add button.
To get additional details on setting up the MS 365 Outlook account, visit this page.