Why Chisel
How Chisel can help you
Over 90% of product managers use tools like spreadsheets, slide presentations, and Word documents to get their work done, and there isn't an app to centralize all the data automatically from these tools.
Customer feedback is spread across Slack, Intercom, Zendesk, spreadsheets, etc. Roadmaps are painstakingly created in spreadsheets and PowerPoint.
The above tools are not designed to help you get a bird's-eye view or prioritize according to strategic objectives.
What do the product managers do when they get an update on a feature or have to add a new feature to the product backlog? THEY DO IT MANUALLY. This wasted time could instead be used for planning and building better products.
Stakeholders are confused because these tools don't provide real-time transparency into the roadmap and where the product is headed next. They also aren't able to directly provide feedback on each feature, thereby creating unnecessary back-and-forth between teams.
You can easily say goodbye to all the problems mentioned above by adopting a tool designed for product managers.
Let's find out why you must immediately add Chisel to your daily toolkit.
What Distinguishes Chisel From Others?
With many product management tools, you'll encounter problems like standardization, complex UI, relying on multiple apps, and more — the list is endless.
Chisel is built for PMs, by PMs.
Chisel is the first unified platform built on the three core pillars of product management: creating roadmaps, collecting customer feedback and building internal team alignment.
Agile and Customizable Roadmaps
Chisel lets product managers create agile roadmaps with detailed scoring to prioritize and deliver the right product at the right time.
Strengthen Team Alignment
Keep team members and other stakeholders connected and on the same page beyond scheduled meetings with Chisel's Team Radar.
Guaranteed Customer Satisfaction
You're listening to your customers' feedback, but are you doing something about it?
Seamlessly transition from ideation to execution while keeping customers engaged, using the Customer Portal, IdeaBox and Built-In Surveys. These features enable you to collect ideas and integrate feedback with specific features in real time.
Integrate With Everyday Apps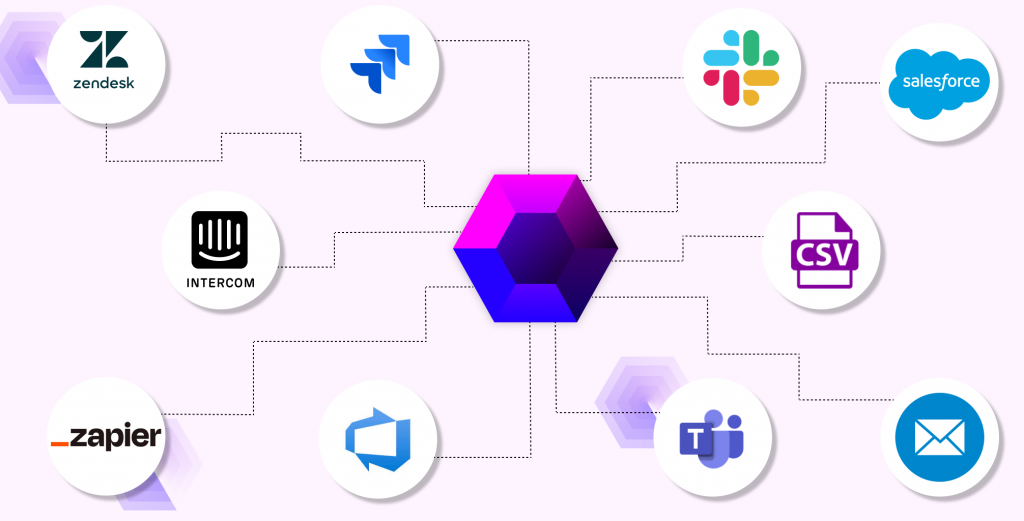 Chisel seamlessly integrates with other everyday apps your team might be using. You can start by populating data using integrations with Jira, Azure DevOps, Slack, Salesforce and many more. This also gives you a 360-degree view of your organization in one place.
Chisel is the one-stop solution for everything product management.
Co-create and Collaborate on Your Products Using Chisel's Shared Workspace.
Why Sign Up For Chisel NOW?
Every day, Product Managers are forced to use inadequate tools that waste time and resources and delay revenue potential and customer adoption. When you use the wrong tools, you end up with unsatisfied customers, misalignment issues with teams and siloed data.
You're wasting your time by spending 60+ hours a month in busy work to fill the gaps your tools fall short of.
We can stop this today.
Misalignment is killing your team's productivity
Product leaders who want to build a solid and loyal team must act today to avoid creating costly chaos and losing their teams to competitors. Use Chisel to audit your team alignment and start course-correcting before it's too late.
Products that overlook user feedback are losing customers
Your customers may be churning today because they feel they're not being listened to. Chisel can help you reengage these customers within a few days of setup and avoid revenue loss for your company.
Successful PMs are using modern tools to free up time for innovation
Chisel will not only reverse a lack of momentum within your company, it will let you take over competitors today by allowing you to build effective roadmaps with the highest ROI and growth rate on the market.
The best part? Chisel lets you do product management YOUR way. Our interface is entirely customizable, from the scoring system to roadmap visualization.
Chisel isn't just a vendor; it's a partner. 
If you're not using Chisel today, you risk delayed revenue and customer adoption, poor team morale due to misalignment and missed opportunities to drive modern practices and innovation.
Look at what our customers are saying about using Chisel.
Refocus Your Energy and Attention on Meaningful Work Using Chisel.
Our customers say you must choose Chisel for its " Simplicity, flexibility, and accessibility."
We use Chisel to build Chisel. You can, too!