Customize Feature Feedback Template for Feedback/Customer Portal
Once the ideas are collected in the Idea Box and the PM has considered them to be features, they will need additional takes from users/teammates, etc., to get more granular details on those features. The details can be the relevancy of the feature, users' concerns about the feature, etc.
Chisel's Feature feedback template/form can be customized by PMs, which can help them to get more clarity on the feature.
Requirements:
You will need an Enterprise plan to use this feature.
How To Customize the Feature Feedback Template?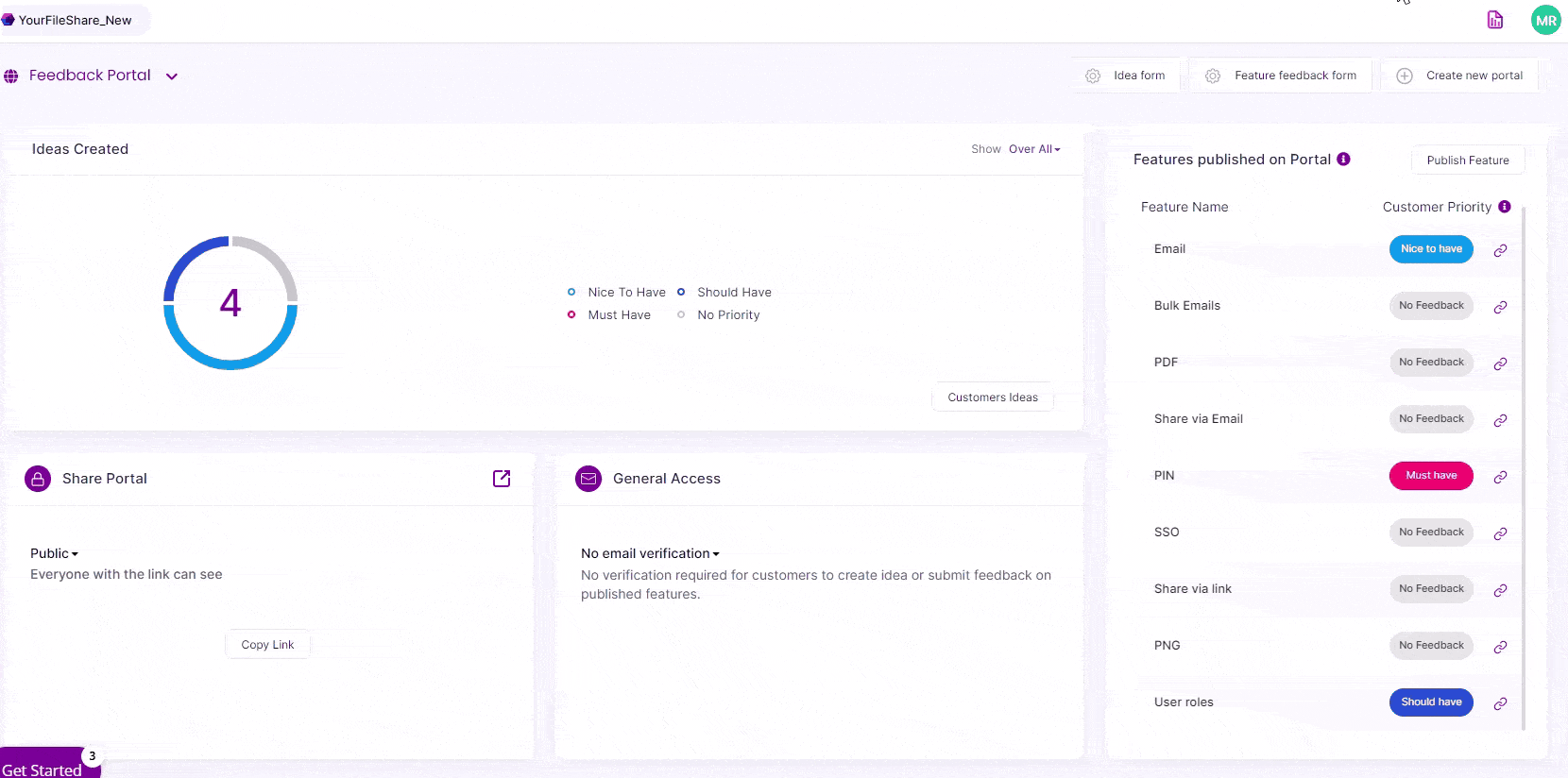 Go to the 'Feedback Portal.'
Click on the 'Feature feedback form' at the top right corner.
By default, the feedback template fields such as description, priority, email, etc. You can add more fields by clicking the '+' icon located at the bottom of the form.
Note: Remember to have the custom fields in your Idea Box. This helps to match the data from the fields in the feedback template with your Ideas.
Search for the field, add the necessary options, and enable the 'Required' button if it's a must-have field.
If you enable the 'Hidden' slider in the fields, it means that that field won't be visible to your users.
If you made some changes to the template but wished to go back, click on the 'Discard changes' button.
Finally, click on 'Save Changes.'
Pro tip: Once everything is finalized, click 'Save changes.'
8. Clicking on the 'Preview' button will show you a copy of the form the end users will see.
9. From here, share your portal with your customers/teammates to get feedback on the features/ideas.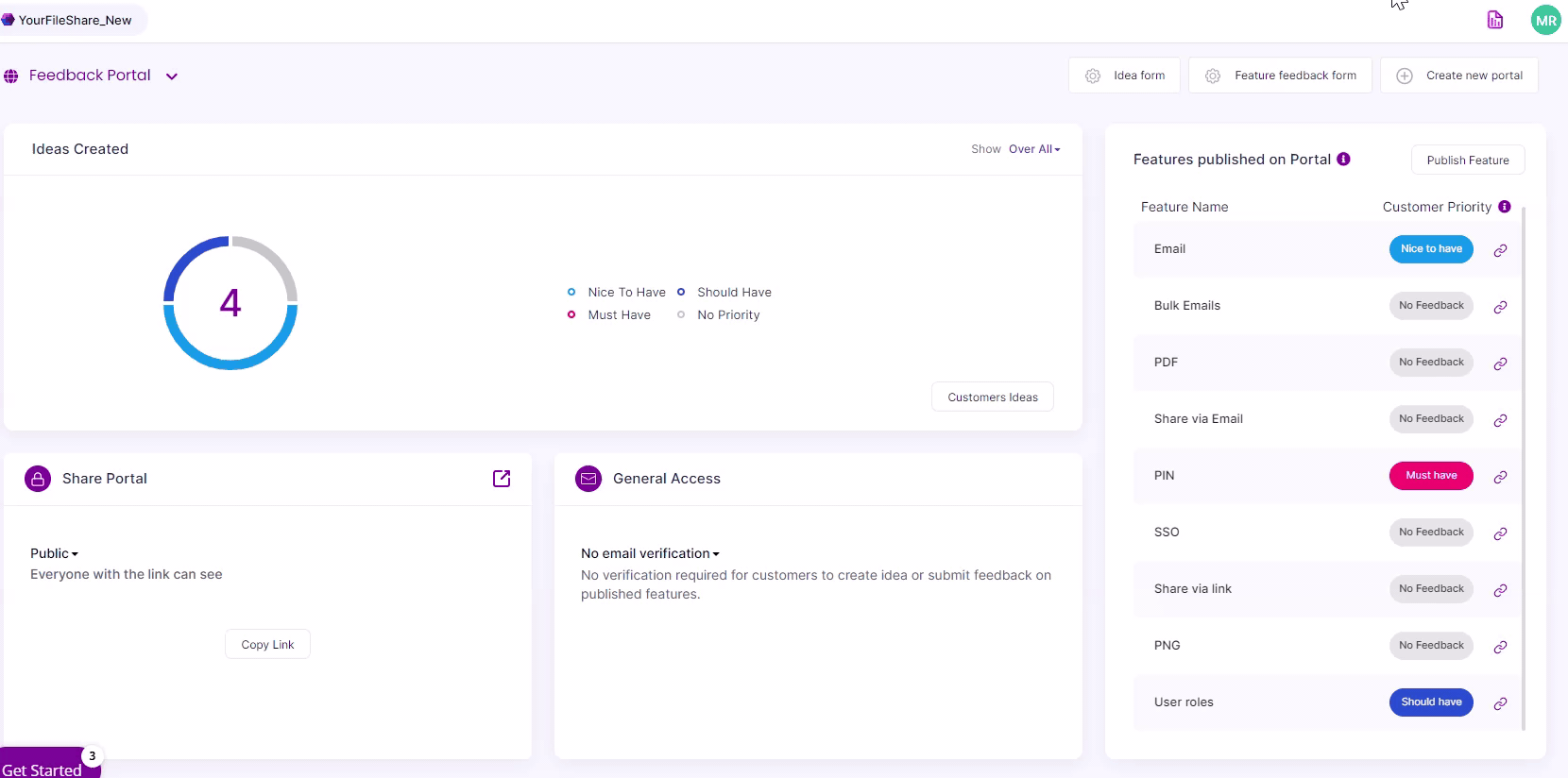 10. The feedback you receive from your customers on the ideas/features will be captured in the 'Features published on portal' in the 'Feedbacks' section.
11. Click on the card to view the details on the feedback form.