How To Use Custom Columns
As the name suggests, custom columns are those that you can customize as per your requirements.
Custom columns are handy numerical and categorical fields that allow you to add various additional data or information attached to the features in the roadmap.
Custom columns are criteria that lets you capture that extra information which you can use to evaluate features.
How to Access the Custom Columns Tool?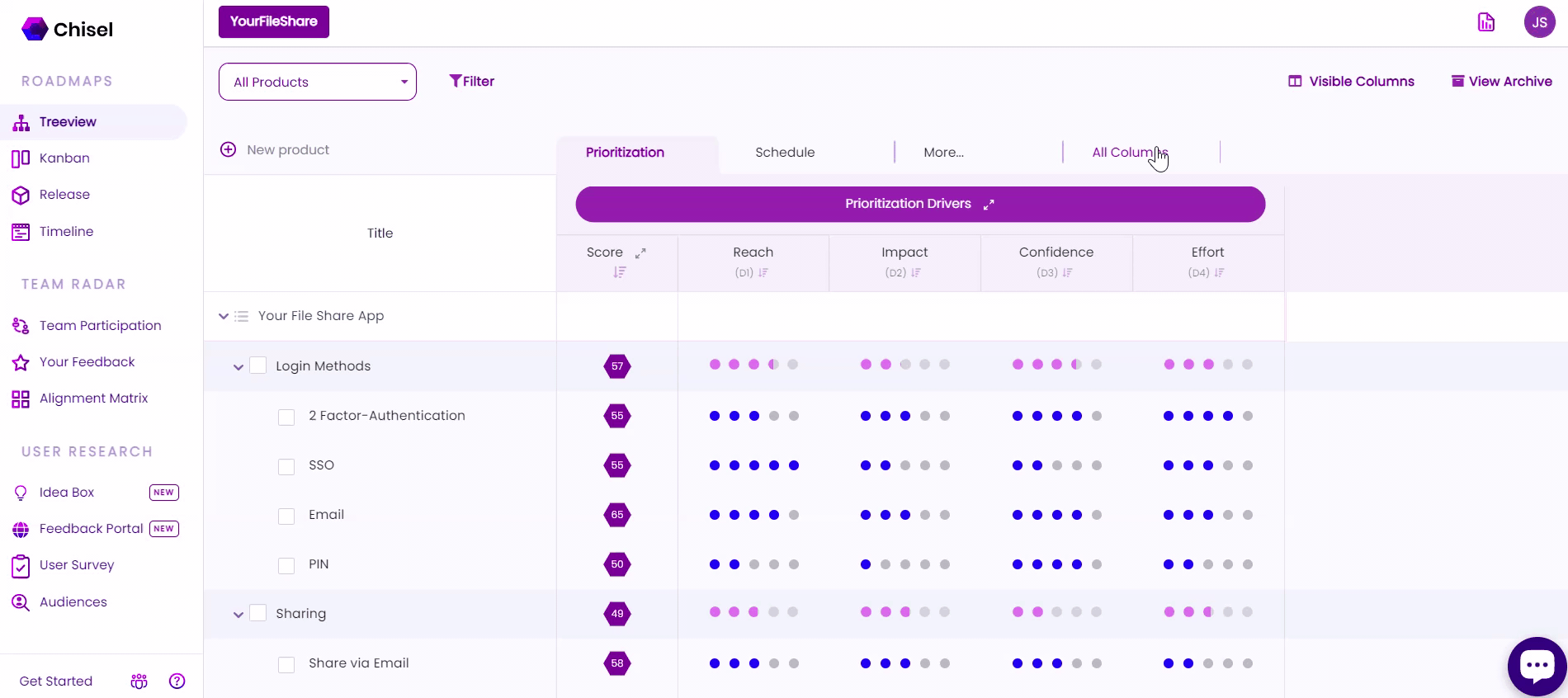 Click on treeview in the roadmap pillar in your workspace.
Here go to the 'All columns' and scroll horizontally till the end. Expand the custom columns tab.
Pro tip: You can rename the columns as you deem fit to better reflect your custom columns. You can have a maximum of 5 custom fields.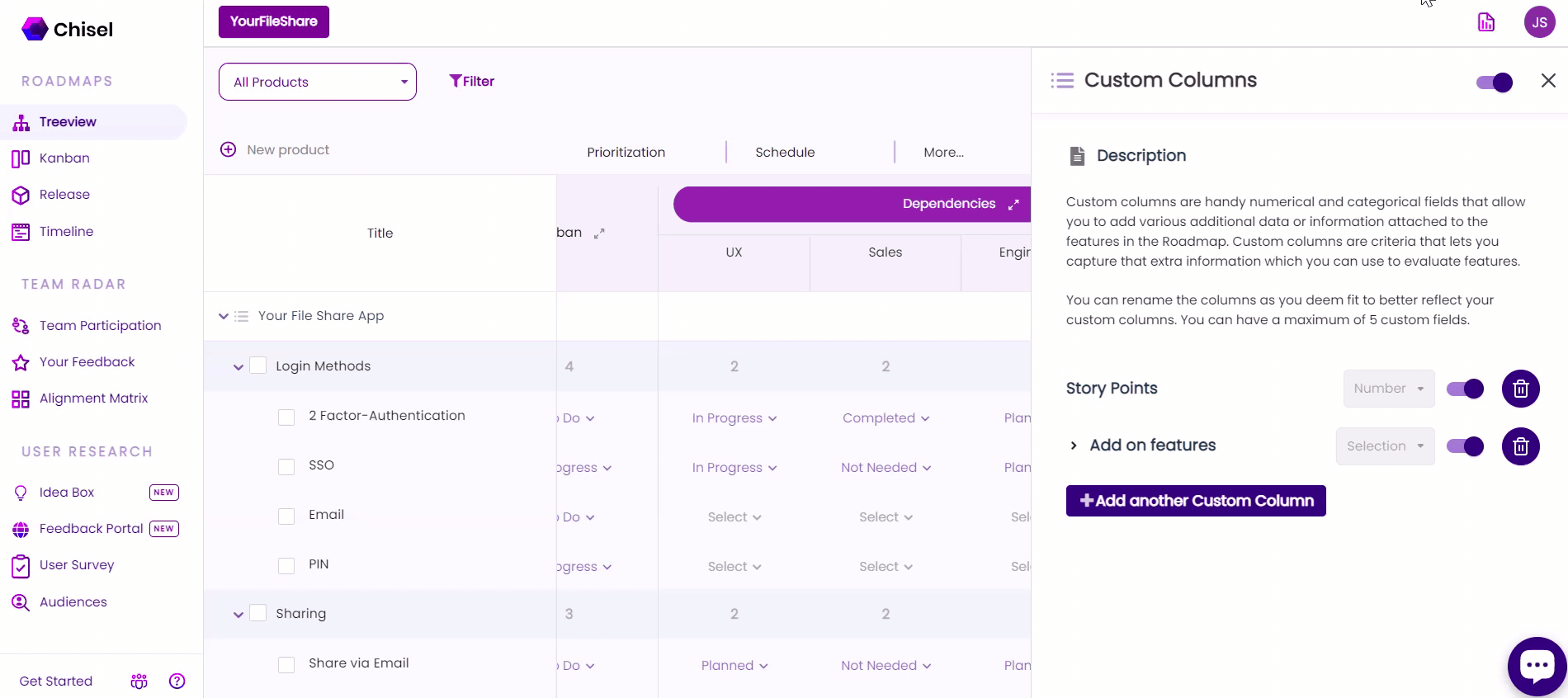 3. Click on '+ add another custom column'. Give the title to your column.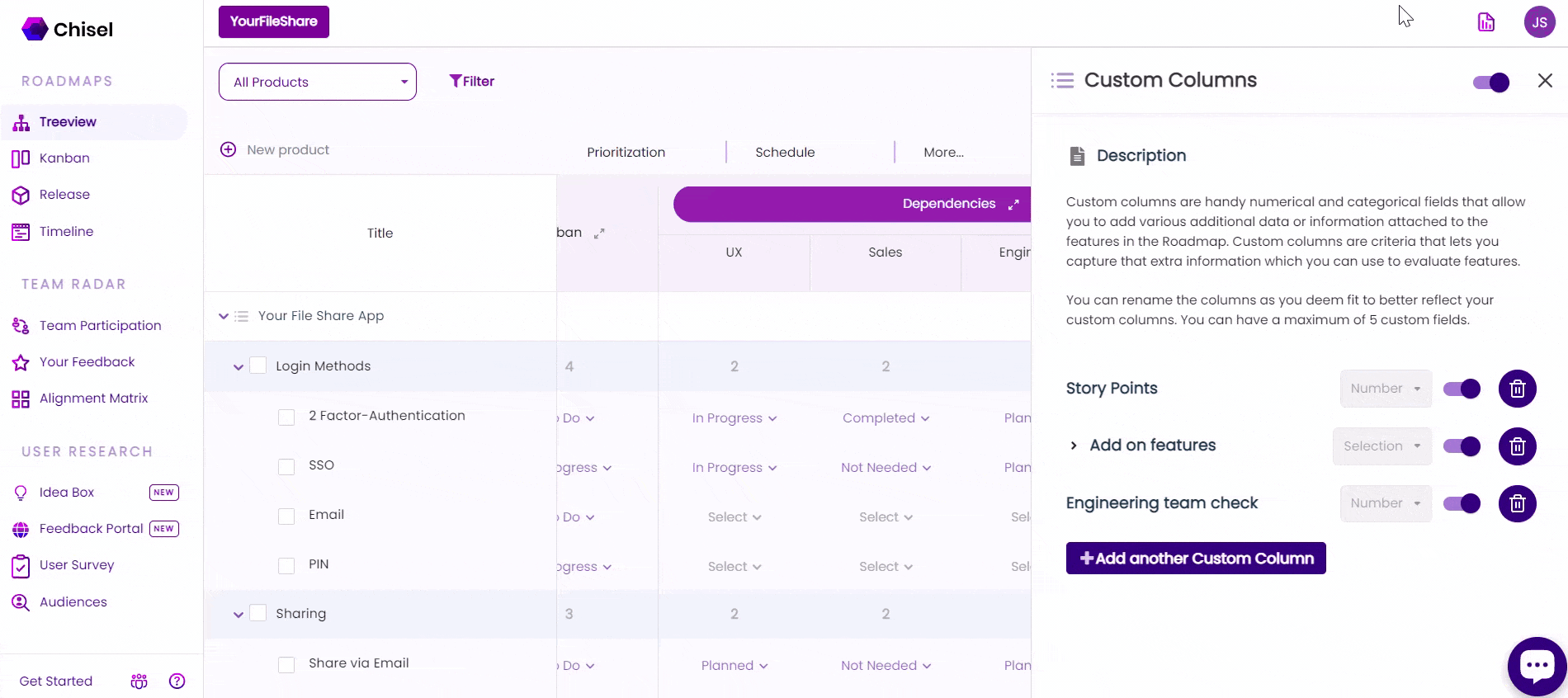 4. Now select from the number or the selection.
5. If you click on selection, you'll have to add the necessary options such as 'paused for now' and click on add custom column button to save all the changes.
6. In the treeview pillar you can either increase or decrease the numbers for the particular column corresponding to the feature, or select the necessary options.
7. To hide or delete a particular custom column from the treeview, simply toggle off the button next to it or click on the delete button.
8. If you wish to hide the entire custom column, then toggle off the button at the top. To make it visible again, go to visible columns and toggle on the button.