Aggregate Columns
Aggregate columns are columns which show the aggregate sum of the value of the unique organizations fields for the ideas which are linked to any feature. As these fields/columns show the aggregate sum, only numeric fields will be visible under aggregate columns.
How to Access the Aggregate Columns?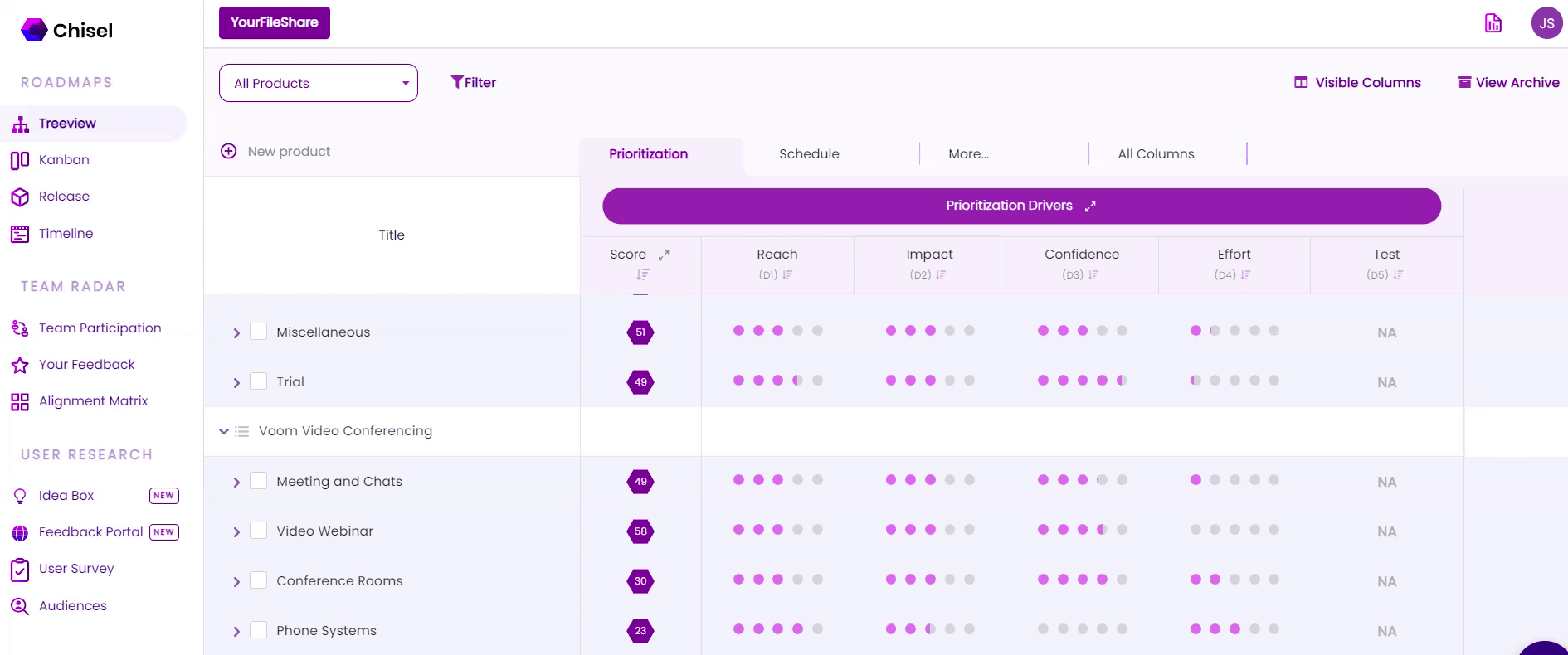 Go to Visible columns in treeview at the top right corner of your workspace. Toggle on the 'Aggregate Columns' button. This will enable the column to be visible in the treeview tool.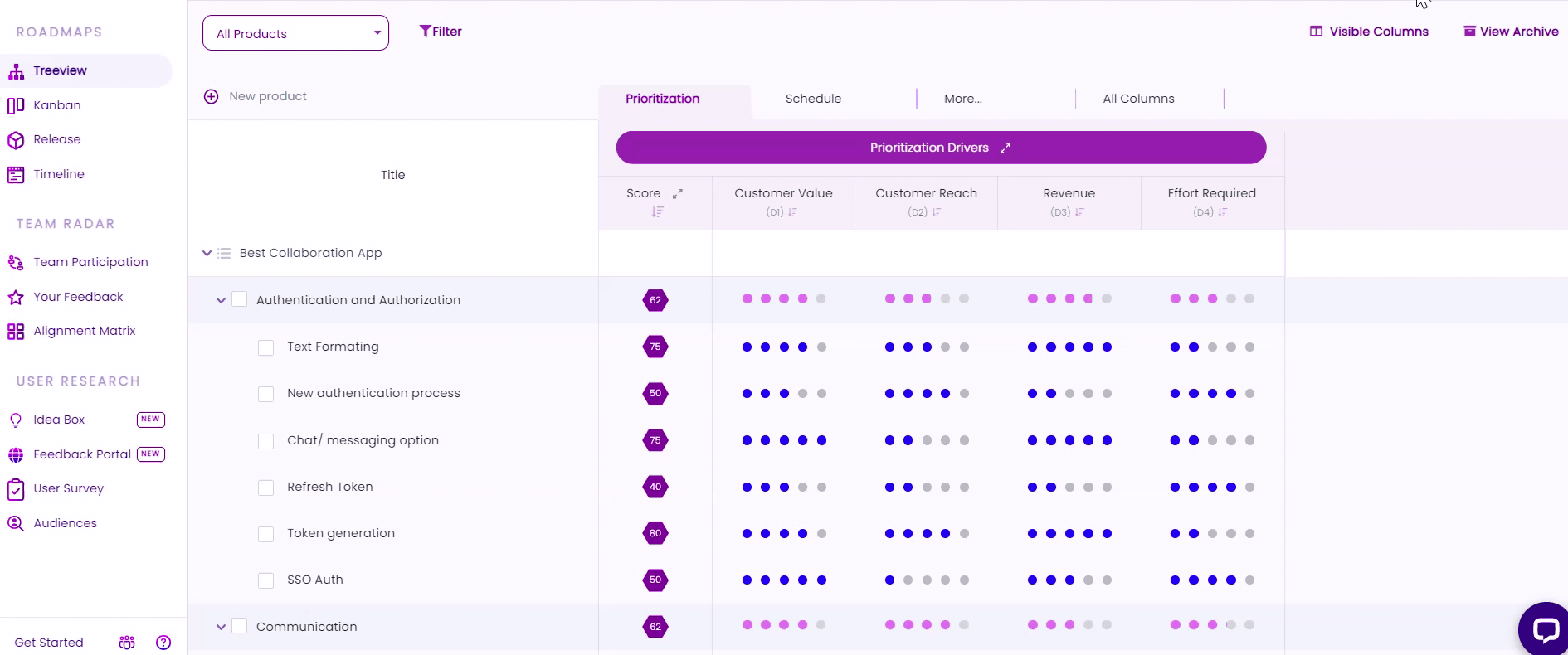 Now go to 'All Columns' in Treeview and horizontally scroll till the end to view the aggregate columns.
All the numerical data will be captured here. You can manage the numeric fields under configuration.
The aggregate columns will also include the attributes you have imported from Salesforce.
Know how you can configure organization custom fields.