Create Your Product Hierarchy in Chisel
Note: Sub-feature or the Fourth level of the product hierarchy is only available in the Enterprise edition.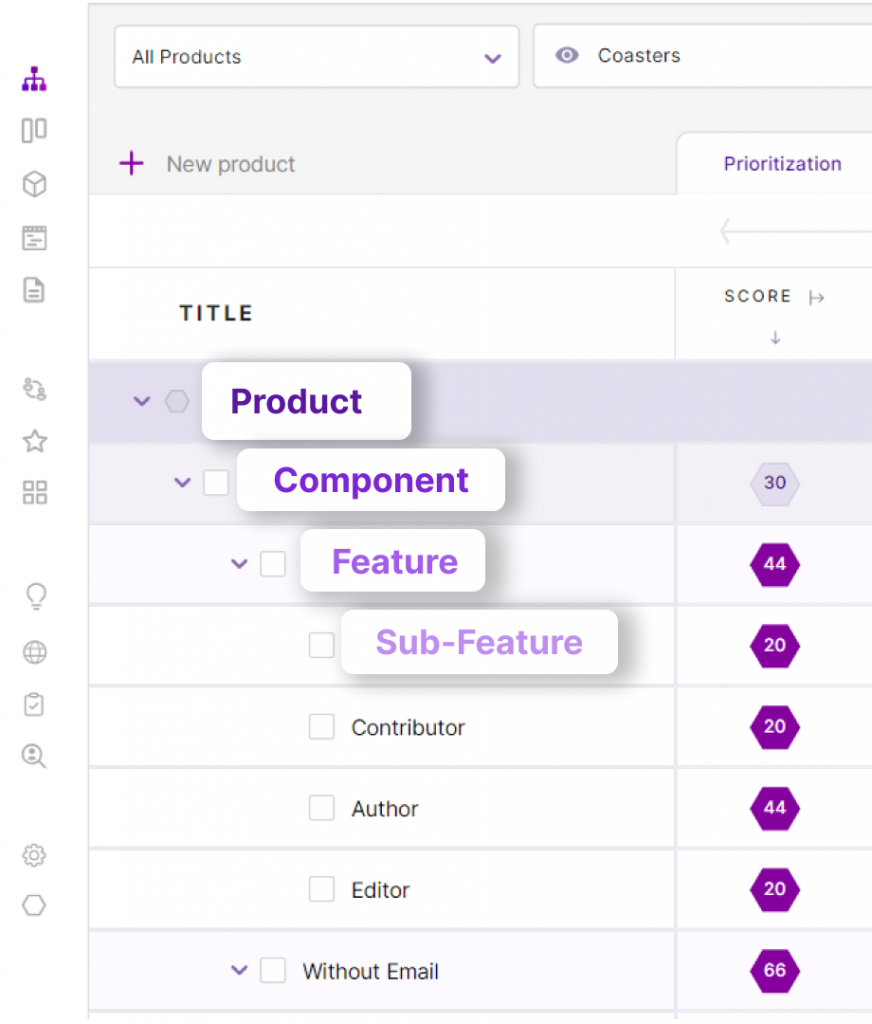 When you step into your Chisel workspace for the first time, the first thing is to create the product hierarchy. This way, you ensure that your product and its features are in order. All this, in turn, helps you to make better decisions because of the clutter-free workspace.
What Is a Product Hierarchy?
A product hierarchy is a way to organize and categorize your products within your business, in this case, within your Chisel workspace. It establishes a structured framework that classifies products based on their characteristics, attributes, and relationships.
A product hierarchy consists of multiple levels of classification, with each level representing a different level of detail or specificity.
In your Chisel workspace, the highest level of the item will be the 'Product'; you can categorize the product into 'Components.' Inside the components are your Features. To further break your product down, you can add Sub Features.
Pro tip: Added a wrong feature, component, etc? Drag and drop!
How To Create Your Product Hierarchy?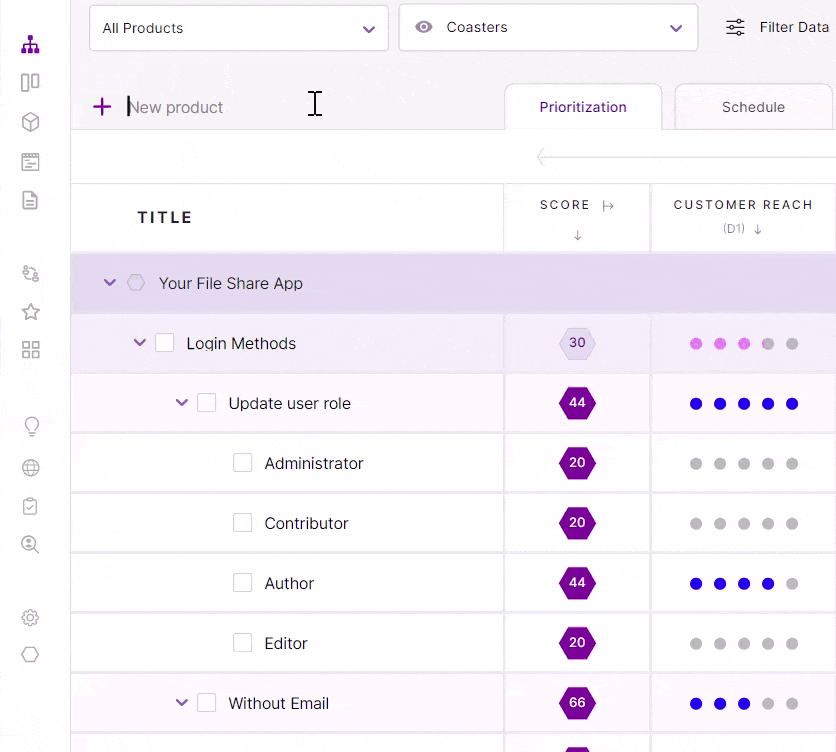 Go to Treeview
Click on the 'New Product.' Type in the product name.
Press Enter
Click on the '+' icon next to the Product to add the 'Component.'
Type in your Component name
Press Enter
Click on the '+' icon next to the Component to add the 'Feature.'
Press Enter
Click on the '+' icon next to the Feature to add the 'Sub-Feature.'
Press Enter
Horray! You did a great job.