How to Use Team Participation
Table of Content
=============================================
If you are ever at a point where a lot of people have not evaluated specific features or a core person has not evaluated a feature this is the perfect time to use Chisel's Team Participation view. The Team Participation view was made in order to show you what percent of the team has rated a specific feature, who those team members were, and give you the opportunity to request people to vote on a feature.
Team Participation Landing Page
Once you click on "Team Participation" on the left navigation bar you will be brought to the Team Participation landing page. On this screen you will see the option to switch between two different views: a view that shows you which percent of the team scored features and a view that shows you which features were rated by the team. You can click on either a team member or feature in order to get more information.
Clicking on a Feature/Team Member
Once you click on a feature or team member a screen will be brought up showing which features the team member rated or which team members evaluated a feature.
Request Voting
If you want to request team members to vote you can simply click on the request vote button either in the specific detailed page for the user or feature or the more general button that requests the entire team to vote that is located on the landing page.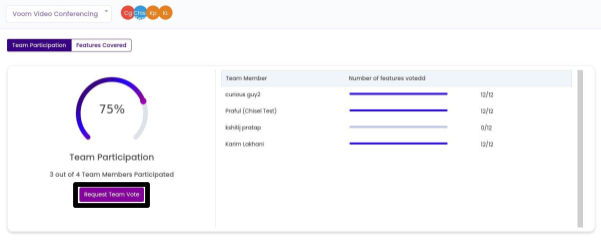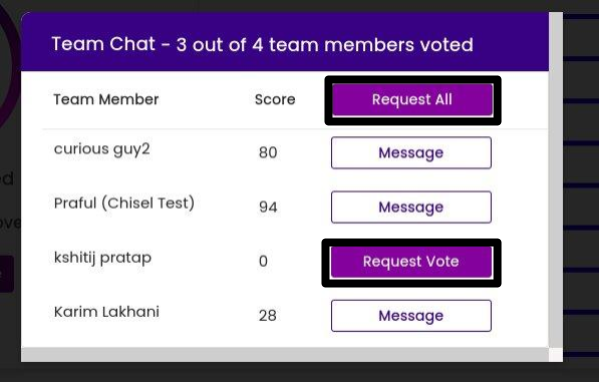 Once you click on the request vote button a popup will appear letting you enter a custom message and then you can send it.