Bulk Operations for Features
Performing the following functions one by one can be cumbersome:
Assigning the kanban and Release status
Marking Timeline
Adding Components
Archiving or deleting the feature
Bulk operations in Treeview, Kanban, and Release can save you a lot of time by allowing you to assign the operations in one go.
Let's find out how!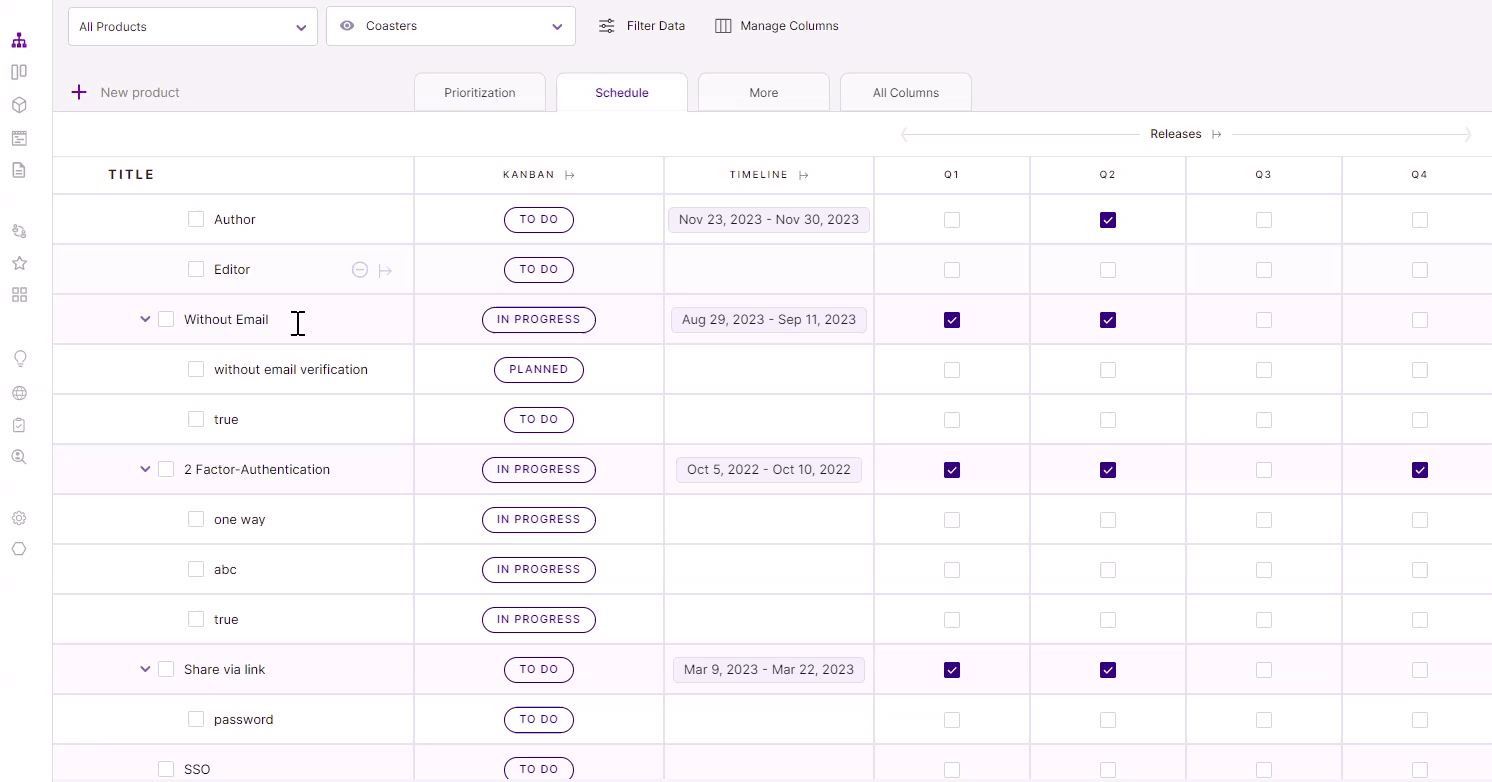 In Treeview, Kanban, and Release, check next to the checklist of the features you want to combine and assign the status to.
A horizontal bar will open up at the bottom of your workspace.
Select the respective status you wish to give, and the items will be updated accordingly.