How To Add Custom Fields to Ideas in Idea Box
Go to the ideabox tool, and click on the 'Custom Fields' button at the top right corner of the workspace.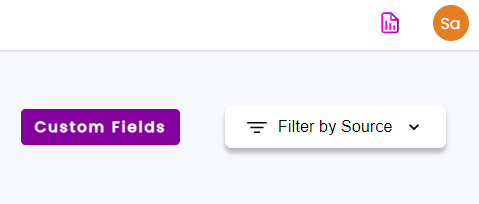 Click on 'Add another Custom Field.' Once you do, add the custom field title and description that you'd like to be displayed in the given boxes.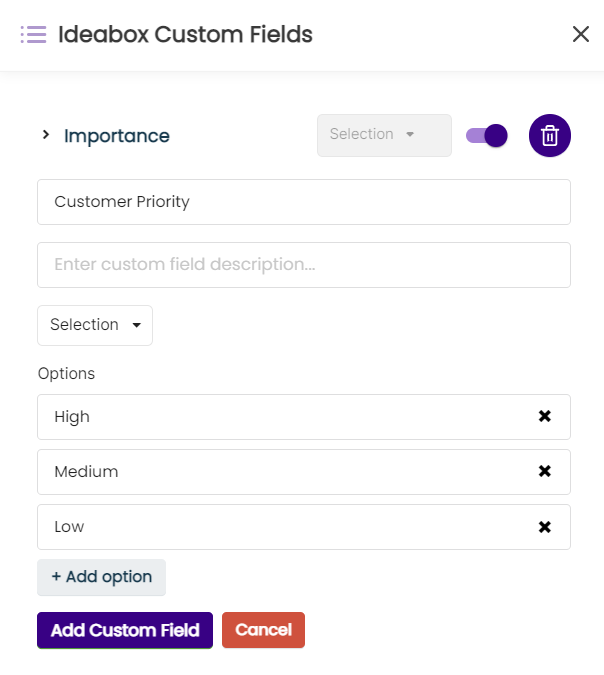 Now, select a number if you wish to have ratings as one of the options for your custom field.
If you want to get some answers in the form of texts, select text. In case you want to add a date to a particular column field, select the 'date' option.
However, if you want to give some options for your audience/team members to select from, then click on 'Selection.' Click on the '+Add option' and write down the options. Finally, click on 'Add Custom Field' to save the changes.
You can view the custom fields in IdeaBox's side panel.