Idea Portal Overview
Ideas can strike anytime and to anyone. Hence we built the Idea Portal for your customers to share their ideas.
Idea box gives the team members the liberty to share their ideas, and Idea Portal allows the customers to share theirs.
Customer feedback is key to innovation in your product. 
However, capturing customer ideas isn't just about knowing them; you must store, sort, and prioritize them.
You can do all of that with Chisel's Idea Portal!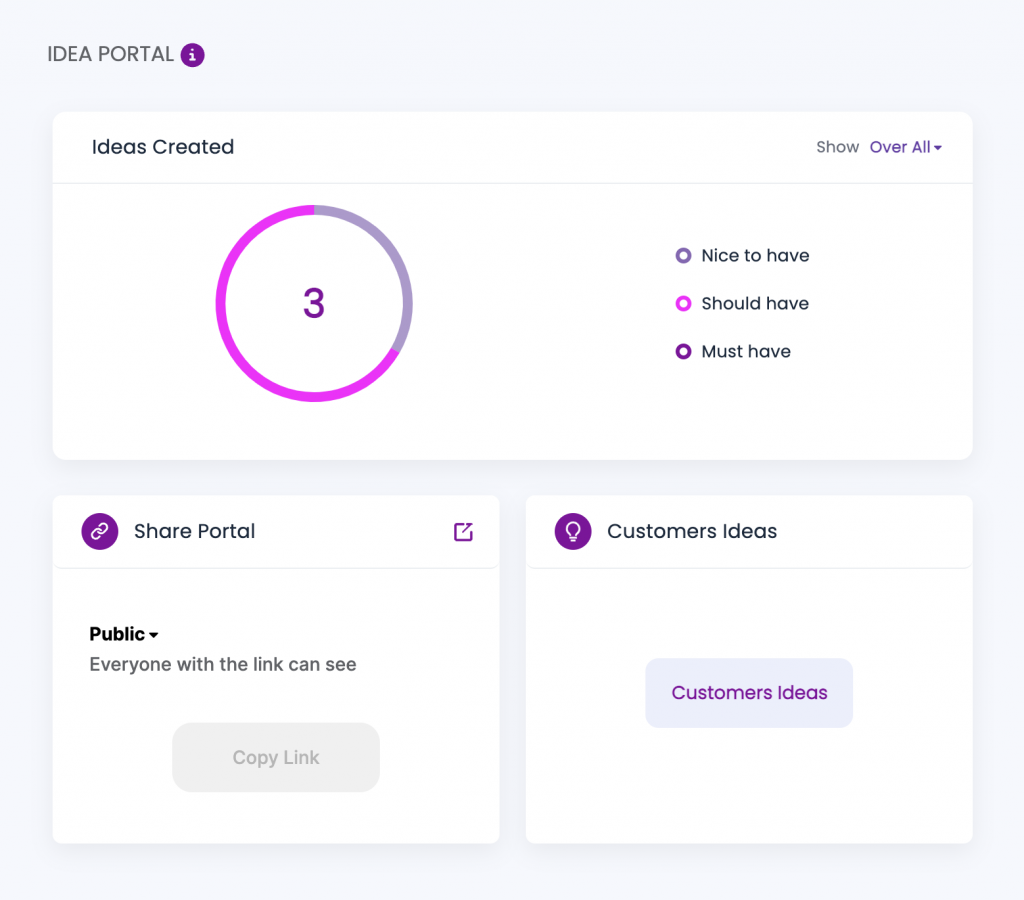 Capture and collect the ideas
The 'Share Portal' gives you a link you can distribute to your customers. 
This space will capture and collect all the ideas. You can then view all these ideas submitted by your customers by clicking on the 'Customer Ideas' box at the top of the 'Idea Portal' page.
Note: To learn more about how to use Idea Portal, click here.
Related Articles: